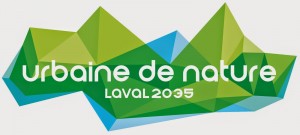 Capital influx sets record pace
By Robert Frank
www.thesuburban.com
Laval has come of age. On Monday, the mayor unveiled its roadmap—a strategic plan that he dubbed Laval 2035—designed to navigate the city smoothly through the two tumultuous decades ahead.
Laval is booming, attracting hordes of new businesses and residents. That is fast turning the former suburban backwater into a budding metropolis in its own right.
Its burgeoning population will, within a decade or so, surpass Quebec City as the province's second most-populous city. Laval's rapidly shifting demographics have also enriched it, to the point that it is already much more cosmopolitan than the capital.
That wave of change can be like riding a bucking bronco, so one of Marc Demers' first acts as mayor was to call for a plan that would outline how Laval should deal with what lies before it.
"Our vision, [entitled] Urban by Nature, will serve as the compass that will guide Laval's future development," Mayor Demers said in a statement, April 13. "It's a city that's prepared to rise to the challenge that urbanization will pose."
City manager Serge Lamontagne summed up the vision as a means to balance urban development with nature and the needs of Laval residents.
The bottom line, the city hopes, will be to make Laval even more attractive than it already is, to an even broader range of prospective residents, tourists, investors and key influencers.
Laval has long been successful at attracting more than $1 billion a year in new capital investment. That pace appears to be accelerating.
Nearly $800 million in new investment has already been announced during the first quarter of 2015. It remains to be seen whether capital inflows can sustain that torrid pace, as it would imply an influx of well over $3 billion this year. Even were the city to fall far short of that mark, Laval is well on its way toward a record windfall for 2015.
As this week's edition of The Suburban went to press, the city was preparing to make an English version of its strategic plan available to the public via its website: www.reponsonslaval.ca.
"It was the biggest public consultation that Laval has ever undertaken," executive committee vice-chairman David de Cotis told The Suburban in an interview. "We consulted nearly 3,300 Laval residents, as well as civil servants and other stakeholders throughout 2014. We made quite a few revisions, together with the executive and members of the mayor's office, to polish the report before finally sharing it with the public."
(function(i,s,o,g,r,a,m){i['GoogleAnalyticsObject']=r;i[r]=i[r]||function(){
(i[r].q=i[r].q||[]).push(arguments)},i[r].l=1*new Date();a=s.createElement(o),
m=s.getElementsByTagName(o)[0];a.async=1;a.src=g;m.parentNode.insertBefore(a,m)
})(window,document,'script','//www.google-analytics.com/analytics.js','ga');
ga('create', 'UA-45892555-1', 'auto');
ga('send', 'pageview');
Double entendre