April 23 byelection—Cedar–Le Village
By Robert Frank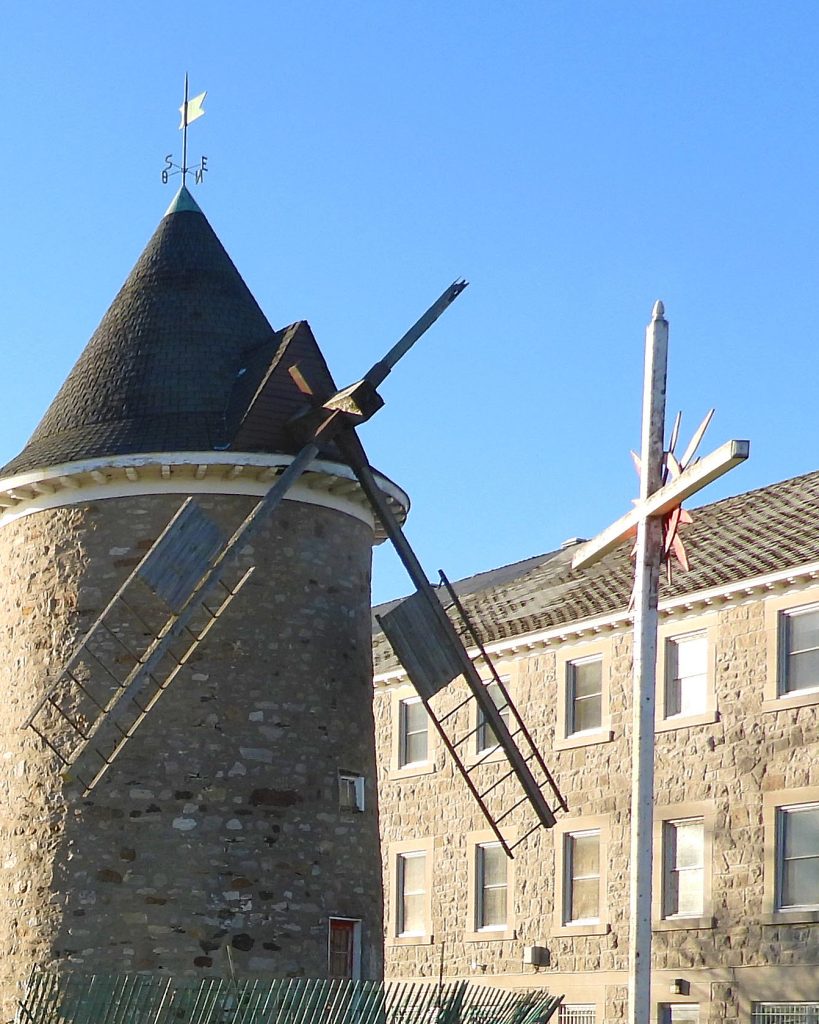 Jeremy Searle, who is running for Pointe Claire city council in a byelection, on Sunday, April 23, has reiterated highly publicized, controversial comments that he made while serving as a city councilor for Loyola district in Montreal's Notre Dame de Grâce (NDG) borough, in 2016.
The candidate denied having told a Cedar-Le Village district resident that "the Jews kicked me out" of NDG, while campaigning door-to-door.
"He said it under his breath," the resident said in an interview, adding that when asked why Searle had moved to Pointe Claire, he leaned closer and said, sotto voce, "'Well, you know, those Jews kicked me out.' That is exactly what I heard. I was speechless."
"He made some highly inappropriate comments," the resident said, "but that one really stuck with me, because I was horrified. He seemed to be mouthing off more than a candidate normally would in that situation."
Searle denied having made the remarks.
"No, I didn't say that," he said, then laughed.
He then recalled from his Montreal days "a hate campaign orchestrated by then-mayor Denis Coderre and a radical Jewish group called Chabad who ran a very successful hate campaign against me. All sorts of fake news and so forth."
"I simply told the rabbi off and told him that we had gotten past all that and that the Jewish guilt argument is old and finished," he said. "Get over it. It doesn't matter whether it is Jewish or Iranian or Arabic or whatever."
"Bad developers, people who hate the community have to be taken down."
Searle then added remarks similar to the ones that had proved controversial in 2016.
"That's why I make the 'You can't use the Jewish guilt argument' thing," he said in an interview, April 20.
On May 2, 2016, Searle apologized for his previous use of the "Jewish guilt" trope:
"I made some comments at the last borough council and let me begin by apologizing to those people who I have inadvertently offended: I realized I was painting the entire Jewish community with one brush. It was unfair, offensive and never was my intention."
However, outside council, various news outlets at the time quoted him decrying Jews for "bleating" about what he termed "the global Holocaust".
Hate accusations
Searle speculated about the motives of the Pointe Claire resident whom he is alleged to have told this month that "the Jews kicked me out."
"I guess the person you spoke to must be some sort of Jeremy-hater," Searle said.
Searle has accused constituents of hatred before. In 2017, he placed a 4 a.m. call to an NDG voter and left a voicemail message threatening to file a hate-crime complaint against the resident with Montreal police.
Searle drew a parallel between his relationship with then-borough mayor Russell Copeman and Pointe Claire.
"I got hijacked by bunch of journalists, 'cause Denis Coderre and Russell Copeman—I believe it was Russell Copeman as well, bag carrier sort of guy. Almost as bad as Marvin Rotrand—say anything, do anything for the, for the extra pension, you know?" he said. "I mean, these are, these are political children, you know?"
"It's rather like the current Pointe Claire thing," Searle continued. "To spend time dealing with, well, like children like this, with no sense of public service, is not my way to pass half a day. I read the papers. I do the study. I come to conclusions. Which is why they hated me."
Searle said that he is supporting Pointe Claire mayor Tim Thomas "100%. Absolutely."
"Our system has a certain hierarchy," he said. "I am quite capable of dealing with four or five children-councilors, you know."
Searle called Pointe Claire Councilor Brent Cowan "a troublemaker".
"He appears to be the leader of a group that simply wants to block things," Searle said. "I've tried to figure out why."
"What is the mayor advancing that I am blocking?" responded Cowan. "If Jeremy Searle wants to comment on my motivations or what I'm doing, why doesn't he read my Facebook posts? It's all there, as well as in the 14-16 articles that I authored in the Pointe Claire Journal and in articles in the Montreal Gazette, as well."
While Searle says he supports Thomas unreservedly, Searle's endorsement wasn't reciprocated. The mayor said in an interview that he instead supports another candidate, Linda De Witt, in the district byelection.
"Anyone who googles Jeremy Searle can see who he is," De Witt said. "If he claims to have vanquished Cadillac Fairview in another life, he's taking a lot of credit for a large number of people working in concert."
"The group I created at the time had only one member—me—but it's better to have a name for a group. It was called À l'action Montréal," Searle recalled. "I stirred up the people."
"An entitled, spoiled district"
In an interview, early in 2022, Thomas spoke critically of the Cedar-Le Village district in which De Witt is now running.
"…that's a difficult district. Oh man, is that difficult. That's an entitled, spoiled district," Thomas said in an unsolicited comment at the time.
"I don't agree with that designation, entitled, spoiled," De Witt responded. "It doesn't fit at all."
She said that she has encountered a wide spectrum of opinions, while campaigning door-to-door.
"Some people will say, in regards to the Save the Fairview Forest thing, 'Well, you know, at least if there are skyscrapers there, better there than here,'" De Witt recalled. "But the people who are saying that are not the people living in big houses."
Decorum and respect desired
Candidate Lois Butler said that constituents want the bickering on city council to stop and for council members to move forward in a positive manner.
"Going door-to-door, that is the one solid message that connects every resident in the district," she reported. "It doesn't matter whom they say they support."
"The community is very tired of all that they're hearing and seeing," Butler said. "When I tell them that I want to bring decorum and respect back, they all say: 'That's exactly it!'"