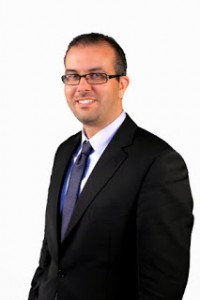 ELECTION ROUNDUP


By Tracey Arial
www.arialview.ca
Association: Vrai changement pour Montréal – Groupe Mélanie Joly
Born in Abitibi and raised in Tunisia, Mourad Bendjennet holds two masters, the first in architecture and the second in land planning. He works at the NFOE architecture firm and focuses on designed residential, commercial and public projects, including several mosques.
He serves on the boards of the Nun's Island Family Association and Alternative 1 co-owners, the Aisha Community Centre and Architects for peace. He's also volunteered for Habitat for Humanity.
He began his presence in the campaign by publicly opposing the Quebec Values Charter. His main proposal so far is a social housing ecological complex for seniors and families in the Dupuis Hickson sector on the east side of Verdun, near the Atwater Market.
He moved to Nun's Island in 2006.
Mourad Bendjennet
(function(i,s,o,g,r,a,m){i['GoogleAnalyticsObject']=r;i[r]=i[r]||function(){
(i[r].q=i[r].q||[]).push(arguments)},i[r].l=1*new Date();a=s.createElement(o),
m=s.getElementsByTagName(o)[0];a.async=1;a.src=g;m.parentNode.insertBefore(a,m)
})(window,document,'script','//www.google-analytics.com/analytics.js','ga');
ga('create', 'UA-45892555-1', 'robertfrankmedia.blogspot.com');
ga('send', 'pageview');