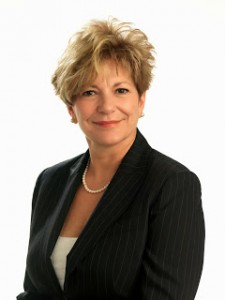 ELECTION ROUNDUP


By Tracey Arial
Association: Team Andrée Champoux for Verdun
Business woman and Nun's Island resident Andrée Champoux has become enamoured of municipal politics since joining Claude Trudel's team four years ago.
"I'm a people person. I was brought up in Verdun. I bought my first house on Woodland. The only place I've ever lived or worked is Verdun and LaSalle. All my life I've done volunteer work and municipal politics is as close to volunteer work as you can get because it's all about doing things for people."
Her team is committed to renovating the arena, building a new theatre at the Verdun Circus School, protecting the parks and working with the health sectors, all through strong public consultations where the public get their say about what happens.
Champoux says she really wants to do things differently, which is why she tried to do something about Tour Symphonia on the south side of the island, which was built without a permit. Champoux went on television to support Robert Denis, a Verdun bureaucrat who reported the problem along with 49 other alleged irregularities to UPAC.
"People think that no matter what they say nothing will be changed. I want to convince them otherwise. I want to get people to vote."
The sixty-year-old says that she doesn't know who she wants to vote for in Montreal, so she couldn't join any other their campaigns. Instead, she's created a new party to run for mayor of Verdun and she's attracted several interesting local candidates to her party, including popular pharmacy owner, Jacques Gendron.
"Right now, I have my own business, I'm a management training consultant and I do well, but I'm going to give it all up to really change how things are done."
Team: Champlain Nun's Island
Jacques Gendron, city councillor
Carole Anctil, borough councillor
Béatrice Guay Pepper, borough councillor
For information on all three candidates, visit: http://mairiedeverdun.ca/champlain-ile-des-soeurs/
Andrée Champoux
(function(i,s,o,g,r,a,m){i['GoogleAnalyticsObject']=r;i[r]=i[r]||function(){
(i[r].q=i[r].q||[]).push(arguments)},i[r].l=1*new Date();a=s.createElement(o),
m=s.getElementsByTagName(o)[0];a.async=1;a.src=g;m.parentNode.insertBefore(a,m)
})(window,document,'script','//www.google-analytics.com/analytics.js','ga');
ga('create', 'UA-45892555-1', 'robertfrankmedia.blogspot.com');
ga('send', 'pageview');