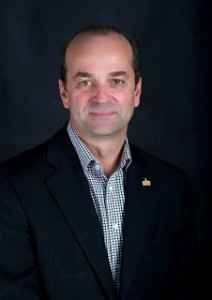 ELECTION ROUNDUP


By Tracey Arial
Association: Équipe Savard – Option Verdun / Montréal
The last person to throw his hat into the mayoralty ring this election was André Savard. Savard has served as a borough councillor for the Desmarchais Crawford region since 2005. The former mayor's son served as a member of Union Montreal until late last November, when he became independent.
Everyone expected him to join the race early on.
The campaign will be co-run by former Vision Verdun mayor candidate hopeful Richard Langlais, who gave up his own plans to run for mayor in favour of joining forces with Savard. They will work hard to overthrow both Tassé and Parenteau. Langlais doesn't support Tassé, who was selected to run the local Côté team without approval from local Vision Montreal members despite the deal with Harel, nor former Vision member Parenteau, who abandoned Harel to run with Coderre. Langlais will run as city councillor in Desmarchais Crawford.
Team: Champlain Nun's Island
Marc Touchette, city councillor
Charles Côté, borough councillor
Luce Latendresse, borough councillor
Team: Desmarchais Crawford
Richard Langlais, city councillor
Joanne Poulin, borough councillor
Robert Auger, borough councillor
André Savard
(function(i,s,o,g,r,a,m){i['GoogleAnalyticsObject']=r;i[r]=i[r]||function(){
(i[r].q=i[r].q||[]).push(arguments)},i[r].l=1*new Date();a=s.createElement(o),
m=s.getElementsByTagName(o)[0];a.async=1;a.src=g;m.parentNode.insertBefore(a,m)
})(window,document,'script','//www.google-analytics.com/analytics.js','ga');
ga('create', 'UA-45892555-1', 'robertfrankmedia.blogspot.com');
ga('send', 'pageview');