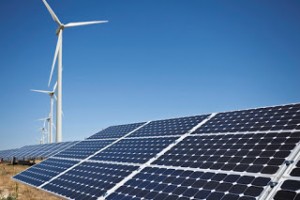 Enbridge reassures community, dispels urban myths
By Robert Frank
www.thesuburban.com
Enbridge Inc. has responded last week to allay Laval residents' concerns, after The Suburban reported the Calgary-based company's intends to reverse the flow along its Sarnia-Montreal interprovincial pipeline that straddles the eastern tip of the island city, known as 9B.
"We met with [Parti au service du citoyen mayoralty candidate Robert Bordeleau]," Enbridge's Montreal spokesman Eric Prud'Homme told in an interview. "He had some legitimate questions which we addressed."
"We are also scheduled to meet with [Mayor Alexandre Duplessis] this week," he continued.
Prud'Homme added that most of the concerns reflected a lack of understanding about how pipelines work. He said that Enbridge's application to the National Energy Board (NEB) to include heavy crude oil among the products that it will carry in 9B led to unfounded apprehension that the mix would be more corrosive and weaken the pipeline.
"Many opponents believed that that Enbridge would transport heavy crude at a higher temperature and water content," he recounted. "That is totally false."
Prud'Homme explained that they were confusing the state of heavy crude when it's first extracted from the ground with the product that Enbridge distributes to refineries.
"When oil is extracted in Fort McMurray, for example, it contains water and sediment, and is warm," he acknowledged, "but by the time it goes into our pipeline, it goes through a first transformation and the amount of water and sediment is reduced below half of one percent."
"It's not heated or more viscous or more difficult to recover in the event of an incident," Prud'Homme continued. "If you were to touch heavy and light crude, you would have a hard time telling which is which. Likewise, we will not be increasing the pressure in 9B in order to increase the maximum flow of oil by 25 per cent. Rather, we simply mix a drag-reducing polymer with the oil to enable it to flow faster without any increase in pressure."
He underscored that most of the oil 9B transports will be light crude from Saskatchewan, Alberta and North Dakota also known as the Bakken region.
"We have two clients in Quebec and only Suncor has a minimal capacity to refine other products right now," Prud'Homme noted.
Ahead of the green curve


He stressed that Enbridge is leading the way at developing planet-friendly energy alternatives such as the biggest solar farm in Canada and wind farms in the Lower St. Lawrence and south of Quebec City.
"We're changing and adapting, but we can't outpace our customers' needs," he emphasized. "In the meantime, pipelines are—by far—the safest means to transport oil, as well as the mode with the smallest carbon footprint."
"It's a reality check," he said. "To carry the same amount of oil by road, it would put a new truck on the highway, every minute, 24 hours a day, seven days a week."
That would increase the risk of an accident or a spill, compared with pipelines, which have a far superior safety record.
"There has never been a major accident on 9B since it began operating about 40 years ago," reassured Enbridge's Graham White.
"That pipeline has a very good record and has only had a few very small-volume release incidents," White told The Suburban during a separate, telephone interview from the company's Calgary headquarters.
"We're talking about amounts that could be as small as a teacup," emphasized Prud'Homme. Despite the tiny amounts, he said that the safety-obsessed company takes seriously every drop that might escape.
"We monitor the entire [pipeline] network 7/24 from our operations centre in Edmonton," he stressed, and Laval residents can take comfort from the company's inspections on the ground here.
"We fly helicopters over the right of way and conduct a visual inspection every two weeks. In additions to our sensors along the line, we insert inline inspection tools that travels inside the pipeline looking for anomalies."
Close community connection


The company also conducts emergency response exercises on a regular basis, he said, with different first respondents such as the Laval fire service, and where provincial environment ministry and NEB officials are invited.
In addition, every year Enbridge supplies Laval residents adjacent to the line with an information package, and in the city's rural areas, the company meets a third of the farmers along the right of way face to face annually, Prud'Homme stated. "We make sure that they know what to do and where to call."
"If a farmer called us about a funny smell, smoke or fog coming from the ground, we would shut down the pipeline immediately and it would not be reopened until it is visually inspected and all levels of government concerned give the green light."
He added that Enbridge has invested in maintaining a good relationship with its neighbours.
"Last year the residents along the 9B right of way in Ontario and Quebec put together a cookbook," he enthused.
NEB will hold its hearing to consider Enbridge's proposal in Montreal at the end of August, and must decide on the matter by early 2014.
The oil that it plans to ship from Western Canada and the United States along 9B will replace foreign imports "from Angola, North Africa, the Middle East, Kazakhstan and the North Sea," said Prud'Homme.
"Our customers said that besides ensuring a more secure supply of Canadian oil, the price difference could make Eastern Canada's petroleum industry more competitive. According to Suncor, ever dollar difference in the price of a barrel of oil costs them $50 million per day."
"There is a whole web of industries in the Montreal region that rely on oil products, including plastics and the textile industry which makes fleece and polyester products, supporting some 2,000 jobs," he concluded.
(function(i,s,o,g,r,a,m){i['GoogleAnalyticsObject']=r;i[r]=i[r]||function(){
(i[r].q=i[r].q||[]).push(arguments)},i[r].l=1*new Date();a=s.createElement(o),
m=s.getElementsByTagName(o)[0];a.async=1;a.src=g;m.parentNode.insertBefore(a,m)
})(window,document,'script','//www.google-analytics.com/analytics.js','ga');
ga('create', 'UA-45892555-1', 'robertfrankmedia.blogspot.com');
ga('send', 'pageview');