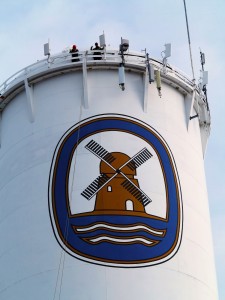 By Kevin Woodhouse
www.thesuburban.com
When the clock struck midnight this past Jan. 1, the water treatment plants in Dorval and Pointe Claire were now under the city of Montreal's urban agglomeration control.
Dorval Mayor Edgar Rouleau told The Suburban that "leading up to the change in administration at the water plant, we had informed our citizens. As of Jan. 1 of this year, we have no more say in the operating procedure of the plant."
Like Dorval, Pointe Claire lost ownership of the plant during the forced mergers but as of 2005, were still able to administrate the plant.
And while the city of Montreal's urban agglomeration have taken over managing all water, Rouleau said that citizens should continue to call the city "for any pressure or flow issues."
Pointe Claire Mayor Morris Trudeau told The Suburban that like Dorval, the employees at the plant have maintained their jobs but their cheques will now be coming from the agglomeration.
Trudeau recently spoke with newly elected Montreal Mayor Denis Coderre and suggested "that the city of Montreal, like most other major North American cities, adopt an actual water board comprised of experts and specialists on the subject and not just bureaucrats.
Mathieu Campion, spokesperson for executive committee member Chantal Rouleau whose portfolio is water, explained that the notion of having the agglo handle the water was to "centralize all services which should help lower costs overall."
Campion also told The Suburban that the city of Montreal is not in a hurry to repaint over the Pointe Claire logo on the city's water tower with Montreal's swirly logo. "Maybe we will change it in a few years when the tower needs to be repainted," Campion said.
Maintenance workers stand atop the giant Pointe Claire water tower, Dec. 13, which has provided West Islanders with fresh water for nearly six decades.
(Photo © Robert Frank)
(function(i,s,o,g,r,a,m){i['GoogleAnalyticsObject']=r;i[r]=i[r]||function(){
(i[r].q=i[r].q||[]).push(arguments)},i[r].l=1*new Date();a=s.createElement(o),
m=s.getElementsByTagName(o)[0];a.async=1;a.src=g;m.parentNode.insertBefore(a,m)
})(window,document,'script','//www.google-analytics.com/analytics.js','ga');
ga('create', 'UA-45892555-1', 'robertfrankmedia.blogspot.com');
ga('send', 'pageview');