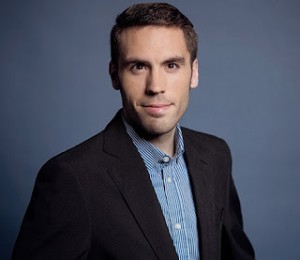 Habel: "Health care mergers respect English rights"
By Robert Frank
www.thesuburban.com
Ste. Rose MNA Jean Habel rose in the National Assembly last week to ask the opposition Parti Québécois to stop procedural tactics trying to slow the implementation of Bill 20.
The law will rewrite how medicine is practiced in the province. Family practitioners will be required to up their patient quota from the current 1,000.
"Yes, we're asking family doctors who don't work in a health care institution to see a maximum of 1,500 patients, but it's counterbalanced," Habel told his fellow legislators.
"A healthy patient won't be given the same weight as, for example, a patient who is receiving home care or is undergoing palliative care," he explained.
"A vulnerable person stricken with Hepatitis C, suffering chronic pain or HIV would count as two patients, and a person receiving palliative home care would count as 25 patients," Habel continued, "That's the reality, we've adapted to the reality each patient faces, according to their needs."
He argued that there was no substance to the "bloodbath" that the Parti Québécois predicted when the government slashed the province's bloated health care bureaucracy earlier this year.
Quebec stands out starkly among the world's Medicare systems for its administrative overhead, which leaves less than half the province's health budget available to devote to clinical services.
"In Laval, the [merger] of the regional health authority with the Cité de la santé [superhospital] is already 70 percent complete and has streamlined health and social services, as well as a vast range of services available to the region's population," Habel asserted. "In my riding of Ste. Rose, it's going very well. We're well-integrated with Cité de la santé, which has permitted us to innovate."
"We preserved the users committee," he added, "which kept their voice on the boards of directors. We also safeguarded English-language access, in accordance with Article 29.1 of the Charter of the [French] Language."


More flexibility, better care
Habel said that the province wants to let doctors focus on what they do best by giving more power to professionals like pharmacists and nurses to use their training and experience.
"Pharmacists can extend, change and substitute prescriptions, if medicines are in short supply, administer medications to show patients how to use them appropriately, order and interpret lab tests, prescribe medicine for minor ailments and when no diagnosis is required," he observed.
The aim is to decentralize a hitherto doctor-dominated health care system, Habel said.
"The [government] also aims to increase the number of super-nurses…to 2,000 over the coming decade," he vowed. "They will support the delivery of family medicine; relieve overcrowded emergency wards and permit [some] tertiary care [like] surgery that will free up secondary and tertiary care resources."
"If patients are encouraged to visit a family doctor and not report to emergency, we'll solve a lot of problems," Habel said. "That's the intent of Bill 20, and that's the intent of our government."
Sainte Rose MNA Jean Habel