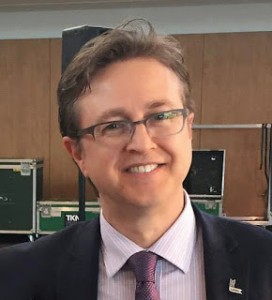 By Robert Frank
www.thesuburban.com
Capital investment continues to set a record-breaking pace on Île Jésus, with the announcement last week that Laval real estate developer Gimmelin intends to build a new, $100 million, 3 million sq.ft. industrial park to house medium and heavy industry at the junction of Highway 25 and Highway 440.
"We're opening Laval's doors to business," city executive committee chairman David de Cotis told The Suburban. "It will easily accommodate a dozen huge enterprises on lots of up to 530,000 sq. ft. each.
De Cotis, who also serves as chairman of the city's economic development arm Laval Technopole, said in an interview that the money will be invested in basic services to build infrastructure on the site such as electricity, fresh water and sewage lines and so forth.
"The industrial park is very exciting," added St. Vincent de Paul Councillor Paolo Galati, in whose district it will be built. "It reinforces that the current civic administration is learning how to attract big business to Laval."
"It entails listening, collaboration and moving forward with constructive measures to make these things happen," Galati said.
Gimmelin said in a statement that it expects that its development will "create hundreds of jobs".
Laval has long been successful at attracting more than $1 billion a year in new capital investment.
Nearly $900 million in new investment has already been announced during the first four months of this year, putting the city well on its way toward a record windfall for 2015.
The strong economy and lower taxes continue to attract newcomers who have swelled the city's population. That growth has put Laval on track to become the province's second-largest city, when it eventually surpasses Quebec City.
Its growing industrial infrastructure will help to accelerate Laval's transformation from suburban backwater into a budding metropolis.
In 2013, Environment Quebec fined Gimmelin $20,000 for unauthorized construction that it conducted on wetland in St. Francois woods, four years earlier.
Laval is "making things happen," said St. Vincent de Paul Councillor Paolo Galati.