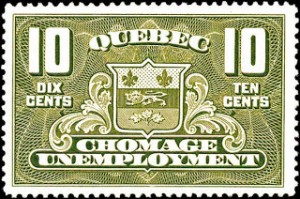 By Robert Frank
www.thesuburban.com
New statistics provide more proof that Laval's economic continues to roar: Its unemployment rate of 5.6 per cent puts it among the best performers in Quebec; unemployment here is also lower than the Canadian average.
Quebec City and the Chaudière-Appalaches region across the river from the provincial capital were the only regions to post lower unemployment figures. At 4.6 per cent and 5.2 per cent respectively, their economies are bolstered the strong government sector there.
The Quebec government released the results based on this month's Statistics Canada study, which shows that the province's unemployment figure is at 7.4 per cent. The unemployment rate for Canada as a whole remains stuck at 6.8 per cent.
The province's employment engine remained its private sector. As of last month, there were more than 3.5 million employees and nearly 563,000 independent workers in Quebec.
Three quarters of the province's employees work in the private sector.
Private sector employment was up 2.1 per cent, the province's statistical institute reported. Despite Quebec's austerity measures, government employment also continued to rise by one per cent.