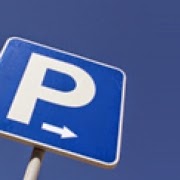 By Joel Ceausu
"It's already out of hand, we don't want it to get further out of hand," says Lionel Perez.
The Darlington city councillor was referring to Quebec hospital parking rates, as he presented a motion to borough council asking the provincial government to set some rules.
Perez' motion calls for rates to be lowered and for improved transparency.
"Not all hospitals and foundations clearly include in their annual reports the revenues and operating costs of commercial activities and parking. The Centre hospitalier de l'Université de Montréal does it, Sainte Justine does it, but others don't."
He is quick to point out that he is not against profits.
"No one wants to say don't make money, but we want to make sure that parking is not an extra tax on the sick. It's our prerogative as a borough to ask that…If they demonstrate that it costs 'X' and charge 'Y' and make a little extra, fine. But if it's really a motor to drive profits and supplement revenue then it's problematic from a societal point of view because it's an issue of fundamental service to the population."The motion, which was passed unanimously, refers to a 2013 CBC poll showing that three per cent of hospital users waive medical consultations because of parking rates. Perez suggested it might be worth considering two hours free parking or one charge for a 24-hour period with more than one entry.
Either way, he says, the government encouraged hospitals to raise money on their own but without guidelines or limits.
"They just said 'charge'."Snowdon Councillor Marvin Rotrand applauded the motion, saying people were shocked to learn the rate at the new McGill University Health Centre converts to a $25 all day charge as of the 91st minute.
"I'm not sure we can convince the Quebec government to change certain policies that a lot of people are beginning to suspect are a hidden health tax," he added.