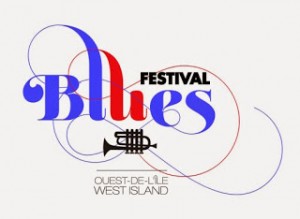 Twelfth annual festival set to roll this June
By Kevin Woodhouse
www.thesuburban.com
This year's 12th annual edition of the West Island Blues Festival promises to offer "a little bit if everything for the whole family."
So believes co-founder and DDO Councillor Errol Johnson who is pleased to be presenting another edition of the festival "that will offer a great lineup of music along with some barbecue goodies, food and drinks."
The lineup of acts taking the stage at Dollard des Ormeaux Park on Saturday, June 20 will include such past festival guests as Mike Goudreau and Carolyn Fe. Newcomer to the festival but not the West Island music scene is singer and performer Freddie James.
Playing the indoor VIP and fundraiser show on Thursday, May 28 at the Pierrefonds Cultural Centre will be the band Rusty Hip Shakers. The show begins at 8 p.m. with a cocktail reception beginning two hours earlier.
The festival will once again be raising money for the West Island Black Community Association as well AJOI (Action Jeunesse de l'Ouest de l'Ile). To date, more than $80,000 has been raised and distributed to a number of area West Island charities.
Another recipient is also serving as a new sponsor, AGI (Alzheimer Groupe), an organization that helps with patients and families dealing with Alzheimer's disease.
Johnson told The Suburban that teaming up with the agency will be a "win-win" as the festival will be afforded more exposure and AGI "are a very worthy cause."
"AGI and the festival working together is a perfect fit because music is a very big help for those suffering from Alzheimer's," said Johnson.
Johnson spoke about the power of music upon a recent visit to a friend's mother who is suffering from Alzheimer's.
While she could not recognize faces anymore, she began to clap in time and sing alone to an old religious spiritual when Johnson started singing.
"Music can help jog the memory," said Johnson.
To learn more about the upcoming 12th edition of the West Island Blues Festival, log on to www.facebook.com/WIBluesFestival