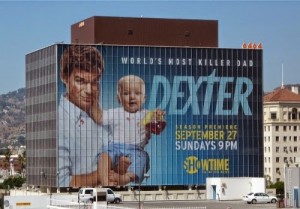 By Rhonda Massad
www.thesuburban.com
A public consultation will be held on May 25, in Beaconsfield to hear how residents feel about a proposed billboard to be placed in the parking lot on the corner of Beaurepaire and City Lane.
Though the mayor refused to tell Beaconsfield citizens who asked him during the council meeting, he later disclosed to a television news reporter on Global Television that the revenue would be close to $300,000.

The city of Beaconsfield operates on a budget of more than $41 million. The bylaw amending the zone does not require the city go to referendum or public registry.

Resident Ike Partington expressed concern during the public question period.

"This monster billboard will have a major impact on the city of Beaconsfield," Partington said. "It would behoove council to get out there and look at these billboards, consider light and visual pollution, these things are huge. This will impact a city that has always been very aware of signage and has very strict bylaws regarding signage."

According to Beaconsfield Councillor Roger Moss it was suggested that elected officials visit the sign on the corner of Henri Bourassa and Highway 40 to get an idea of the proposed size and feel of the billboard which stands five storeys high, 30 feet higher than the pedestrian overpass located at Beaconsfield High School and Highway 20.

"The billboard is to face the highway and it will be double sided," Bourelle stated after the meeting. "The city was approached by a company several months ago. There were initial discussions and we are at the point we could pretty much reach an agreement with them depending on whether we move forward or not."

According to Bourelle, the billboard will be high enough to be seen from Highway 20. It will project over Beaurepaire and point towards the highway on both sides.

"We are not releasing the name of the company with whom we are negotiating because they don't want competition. They don't want people to know what they are doing obviously," Bourelle explained.

"I think we have a pretty good deal right now based on our negotiations and we have done our homework on this. The company will pay us a yearly fee to have the rights to have the sign on our property."

Moss confirmed that the city would not be paid based on the sign's revenue but on the rental of city property.

"We will not be entertaining other vendors at this time but the most important thing right now is whether we will be moving forward on this and what the taxpayers have to say," Councillor Peggy Alexopoulos told The Suburban. "I ran for this position to listen to the people, I plan to go door to door and hear what they have to say. I will vote accordingly."
City of trees and towering billboards.
For comparison purposes, this billboard is eight stories tall. Mayor Georges Bourelle wants a five-storey sign erected in Beaconsfield.
(function(i,s,o,g,r,a,m){i['GoogleAnalyticsObject']=r;i[r]=i[r]||function(){
(i[r].q=i[r].q||[]).push(arguments)},i[r].l=1*new Date();a=s.createElement(o),
m=s.getElementsByTagName(o)[0];a.async=1;a.src=g;m.parentNode.insertBefore(a,m)
})(window,document,'script','//www.google-analytics.com/analytics.js','ga');
ga('create', 'UA-45892555-1', 'auto');
ga('send', 'pageview');