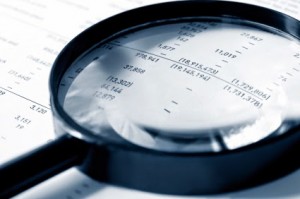 By Tracey Arial
www.arialview.ca
When Laval independent councillor Pierre Anthian questioned why bureaucrats had deemed his research expense claims invalid, he raised two important issues about how Quebec democracy functions.
To whom can a politician appeal a bureaucratic decision when the executive committee those public servants report to are all members of an opposing party?
What role did the executive committee have in deeming Anthian's expense claims invalid?
Other Laval politicians seem to think that Anthian has shared his expense claims with journalists. He has not. Nor has he made them public on a website or anywhere else.
That raises an important third question. Why not?
Should any politicians' expense claims remain private?
I don't think so. Every time I do a story about expense claims and budgets, I'm reminded of three years that I spent working as a public servant for the State of Florida during the 1980s. Florida has a very strong public access law called the Sunshine Law.
In Florida, politicians and bureaucrats always recognize that the public is the final arbiter of their choices. Meetings are public. Expenses are public. All disputes are resolved publicly.
As described on the website of Florida's Attorney General, myfloridalegal.com, this law provides that any records made or received by any public agency in the course of its official business are available for inspection [by the public], unless specifically exempted by the Florida Legislature.
Over the years, the definition of what constitutes public records has come to include not just traditional written documents such as papers, maps and books, but also tapes, photographs, film, sound recordings and records stored in computers.
When I worked in Florida's Canadian office, the Sunshine Law required me to justify every project planned next to a precise budget on an annual basis.
When politicians wanted to cut the budget, they slashed specific projects.
My salary was private, but it was combined with the salary of other civil servants so that politicians could see how much the Toronto office cost to run. Any member of the public could look at those lists and understand how much their local library, pools, arenas or school cost to run.
If a politician came to Canada, all the details of their trips were public. How much did they spend on meals? Who did they meet with and where was the meeting held?
If Quebec offered even a quarter of that clarity in its budget, the Charbonneau Commission might not have been needed. Politicians wouldn't be able to divide the expenditures of a single function into two or three different budget lines to hide the full cost.
Cash hidden in socks might still happen, but the public might be able to guess from whom the cash came.
Quebec needs to operate under a similar philosophy: We need a Sunshine Law.
Until that happens, politicians in Laval and everywhere else can only wonder whether they're being treated fairly.
Anthian's case has all the Laval politicians questioning each other about their expenses. They are asking each other whether they made claims for certain items and whether those claims are valid.
The rules are so complicated that Laval politicians say they've had multiple training sessions to understand how to apply them.
Yet they still make claims that have been refused.
On one hand, it's reassuring to read that politicians other than Anthian have had their expense claims refused. On the other, it's worrying to learn that bureaucrats are the final arbiters about which politicians get reimbursed and how much they receive.
Laval bureaucrats have not yet explained their decision to deny Anthian's claims in detail. They simply cite the rules they are using to judge all expenses, which are briefly outlined in a 14-page document. That guide says things like "all research expenses clamed must respond to a real and useful need."
Clearly, much is left to interpretation.
Anthian now believes that the only way he'll get a fair hearing will be in front of a judge in a court of law. He's speaking with lawyers to see whether he has a case, but the costs of such an action may prevent him from following that route.
In the meantime, he continues to ask questions about political expenses and privacy. Why does the mayor of Laval need one car, let alone two? Why are citizens paying for politicians' meals during a fundraiser? Why do budgetary discussions have to be made in private by the executive committee instead of publicly during city council?
Why doesn't Quebec have a Sunshine Law?
(function(i,s,o,g,r,a,m){i['GoogleAnalyticsObject']=r;i[r]=i[r]||function(){
(i[r].q=i[r].q||[]).push(arguments)},i[r].l=1*new Date();a=s.createElement(o),
m=s.getElementsByTagName(o)[0];a.async=1;a.src=g;m.parentNode.insertBefore(a,m)
})(window,document,'script','//www.google-analytics.com/analytics.js','ga');
ga('create', 'UA-45892555-1', 'auto');
ga('send', 'pageview');