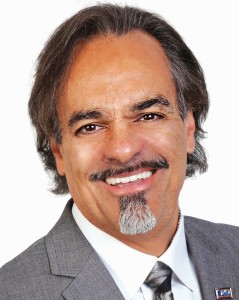 Évolution Laval
By Robert Frank
www.newscoverage.org
He's back: Emilio Migliozzi has officially returned to city politics.
Elections Quebec confirmed rumours that the longtime Laval politician had reserved the name Évolution Laval, pending the formation of a new municipal political party.
"I'm very involved in Laval public life, and care about where my city is heading," Migliozzi said in an interview.
Migliozzi helped to found and was long a key player in the city's ruling Mouvement lavallois party. However, differences with Marc Demers led him to defect and run for Jean-Claude Gobé's opposition Action Laval party in the 2013 municipal election that brought Demers to power as mayor.
Migliozzi subsequently served on the official opposition's political staff at city hall until a falling-out late last year, which also saw Action Laval oust St. Vincent de Paul Councilor Paolo Galati.
Migliozzi said that he was motivated to oppose what he considers profligate and misguided spending by the current municipal administration.
"There's a place for a third party that is more responsible and offers a vision for Laval," he suggested. "There has been a lot of reckless expenditure like the fountain in front of city hall. They've also quintupled spending on the city's communication department from $500,000 to $2.5 million. That doesn't deliver citizens any services in terms of protection, environment, public transit or public works."
Positioning pending appeal
With a May 29 Quebec Court of Appeal hearing slated to hear arguments questioning Demers' eligibility to serve as mayor, The Suburban asked Migliozzi whether he is contemplating a run at the mayoralty, in the event that the court rules Demers ineligible and orders a byelection.
"I'm not running for mayor," Migliozzi insisted. "I'm building the structure, the backbone of candidates, but I don't intend to become Laval's first magistrate."
"It's not primarily for that reason," he explained. "Évolution Laval will give us the ability [to run as a party], pending the appeal court ruling, but obviously we're looking at 2017. You don't build a party in two months; you build a party in two years. I don't think we'll see the same huge majorities next time that we saw for candidates like Vaillancourt or Demers."
Chomedey MNA Guy Ouellette, who keeps a close eye on municipal affairs, categorically ruled out making a run for city hall.
"My mandate is to represent the citizens of Chomedey on a provincial level at the National Assembly in Quebec and I am happy and privileged to do so," he said in an electronic mail reply.
"Right now there is no [mayoral candidate]," Migliozzi affirmed. "We have a few names, but none is yet confirmed."
"Guy Ouellette would absolutely be welcome, though, if he decided to toss his hat in the ring," he added. "We will announce who our candidates are in a news conference."
Elections Quebec has reserved the Évolution Laval party name for Migliozzi until Sept. 27.
Emilio Migliozzi
(function(i,s,o,g,r,a,m){i['GoogleAnalyticsObject']=r;i[r]=i[r]||function(){
(i[r].q=i[r].q||[]).push(arguments)},i[r].l=1*new Date();a=s.createElement(o),
m=s.getElementsByTagName(o)[0];a.async=1;a.src=g;m.parentNode.insertBefore(a,m)
})(window,document,'script','//www.google-analytics.com/analytics.js','ga');
ga('create', 'UA-45892555-1', 'auto');
ga('send', 'pageview');