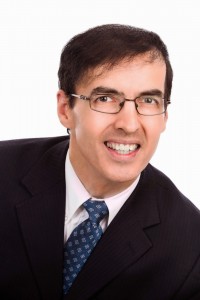 By Tracey Arial
www.thesuburban.com
Laval des Rapides Councillor Pierre Anthian had another meeting with legal department manager Patrice F. Guay recently. Guay and Sylvain Gouin, who became Laval's financial services manager and city municipal treasurer in January, had bad news.
Laval will not pay $12,000 of $14,000 Anthian claimed in research and support expenses since he became an independent councillor in September.
"The city is applying the directives established by the Guide administratif à l'intention des municipalités that outlines Quebec Government research reimbursement regulations that apply to councillors," wrote city communications representative Valérie Sauvé, in response to a phone call to Gouin's office. "The City of Laval has chosen to rigorously apply these directives."
Sauvé pointed out that in addition to the research and support fund, all councillors have an expense fund for which they don't need to claim receipts.
Anthian says that he believes his expenses should fall under his $27,000 budget for research and support rather than the $15,000 in non-taxable expenses that are harder to quantify. As an opposition councillor, he says that the city's interpretation ensures that few of his activities could be supported since his position often falls outside that taken by the majority of elected officials.
Sauvé sent a copy of the provincial Guide administratif à l'intention des municipalités to The Suburban. The guide indicates that office supplies, hall rentals and advertising costs can be claimed under the fund, as long as they don't advertise a political party or include the request to sign or not sign a petition.
Visitors to Anthian's Facebook page are encouraged to sign a petition that asks Laval to adopt intelligent parking. Presumably, that's the reason the city is refusing to pay for 10,000 flyers that Anthian sent to Laval des Rapides homes to ask them to join his Facebook page so that he could inform them about water breakdowns, gas leaks, smog alerts and traffic hold-ups. The city also refused Anthian's claim from the lawyer who outlined how Laval can legally adopt intelligent parking.
They have agreed to pay $2,000 of his claim, however. Those receipts cover the cost of photocopies, a telephone line and renting the room at Chateau Royal for a public consultation about intelligent parking.
Anthian says he never imagined that his expenditures could be seen as partisan because he doesn't belong to a political party. He says he created his petition prior to seeing the guide from the Quebec government banning the use of the tools in any advertising paid for under the research and support budget. He blames his mistake on a lack of training and plans to take his case to a tribunal to see if Laval's decision will stand.
Sauvé said that the city has twice offered training to councillors to make sure they understand what expenses can be covered under the research and expense budget. The first training course took place at the beginning of their mandate and the second took place recently.
Anthian said that the second training session took place last week, on Tuesday, March 17, after his expense claim was already submitted and refused. He says he may have received training when he was first elected, but if he did, he doesn't remember it.
As a party member at that time, his entire expense budget went to his political party to spend. He says the party used it to open an office staffed by people who served as volunteers during the election.
Laval des Rapides Councillor Pierre Anthian
(function(i,s,o,g,r,a,m){i['GoogleAnalyticsObject']=r;i[r]=i[r]||function(){
(i[r].q=i[r].q||[]).push(arguments)},i[r].l=1*new Date();a=s.createElement(o),
m=s.getElementsByTagName(o)[0];a.async=1;a.src=g;m.parentNode.insertBefore(a,m)
})(window,document,'script','//www.google-analytics.com/analytics.js','ga');
ga('create', 'UA-45892555-1', 'auto');
ga('send', 'pageview');