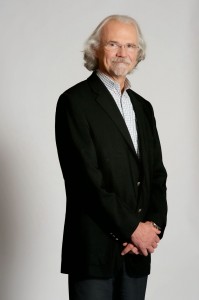 NEOMED invests $47 million in vaccine, antibody research
By Robert Frank
www.thesuburban.com
Max Fehlmann plans to replicate his drug research success formula in Laval.
The CEO of NEOMED announced last week that his company will team up with pharmaceutical giant GlaxoSmithKline (GSK) to form the Biologics and Vaccine Centre of Excellence here.
NEOMED is riding the wave of worldwide restructuring in the biopharma industry. Big firms like GSK now outsource basic scientific research to small- and medium-size firms like the cluster that Fehlmann helped create when AstraZenica closed in St. Laurent, two-and-a-half years ago.
Fehlmann's brainchild was to bring researchers together in a single location where he fostered ferment that helped those firms turn their collaboration into valuable biopharma products.
"We created a hub of 23 different companies, all of which researched small molecules," Fehlmann told The Suburban. "When AstraZenica closed, it employed 136 people. We went from the three projects that AstraZenica had to ten. Today, 172 people work there."
"I hope that we can duplicate that in Laval," he said in an interview.
GSK's Laval facility is already a North American leader in developing flu vaccines.
"We will start with up to 60 people from GSK," said Fehlmann. That represents about half the complement of 122 people who develop antibodies and vaccines at GSK's nine-year-old Laval facility. He hopes that employment will eventually rebound here they way it did in St. Laurent.
"It's like the auto industry, where manufacturers are housed in the same facilities as their suppliers," Fehlmann observed. "It makes us a lot more flexible and nimble than a large company that has to do everything itself."
He credited the provincial government with helping Laval to retain the city's pool of sophisticated scientific expertise.
"The government has given us a $3 million loan guarantee, which is what we will need to restructure the [GSK] building," Fehlmann said.
Adding Laval's antibody and vaccine acumen will also polish NEOMED's profile internationally, he added.
"Half of today's pharmaceutical market is the small molecules that we develop in St. Laurent," Fehlmann explained. "The other half is biological products. We will soon be able to say that we have an organization here that covers the entire pharmaceutical market."
NEOMED firms do basic research and, once they discover a promising product, develop it until the point that they demonstrate that it works effectively on humans, he concluded. At that point, they turn it over to the biopharma giants to do the expensive clinical trials that regulators require.
Neomed ceo Max Fehlmann
(function(i,s,o,g,r,a,m){i['GoogleAnalyticsObject']=r;i[r]=i[r]||function(){
(i[r].q=i[r].q||[]).push(arguments)},i[r].l=1*new Date();a=s.createElement(o),
m=s.getElementsByTagName(o)[0];a.async=1;a.src=g;m.parentNode.insertBefore(a,m)
})(window,document,'script','//www.google-analytics.com/analytics.js','ga');
ga('create', 'UA-45892555-1', 'auto');
ga('send', 'pageview');