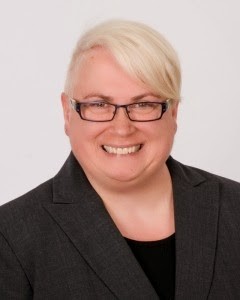 ELECTION ROUNDUP


By Tracey Arial
Association:
Projet Montréal – Équipe Bergeron
Campaign office: 4354 Verdun Street
How do you turn the mayor's job into a position of service in which you ensure that everyone in the community gets what they need?
If you're Mary Ann Davis, you announce your candidacy for mayor on May first and take six months off from your job to run your campaign. Then you begin volunteering for local community groups.
The Verdun resident says that as her own career has twisted from psychiatric care to chef to MUHC union organizer and activist, she's watched her home community change too. She says that she wanted to take some time to find out how things are functioning on the ground.
"The community groups are the heart of your community, so I need to talk to people and find out what they think," she said. "Wednesdays I go to hand out food baskets and get laughed at by the Quinns. I think I've lost four pounds in a day."
As Davis cleaned up green alleys, cooked meals for volunteers and attended volunteer meetings, she discovered that the major issues she faced as a community worker at the Verdun Women's Centre in 1993 still exist. The borough still provides too many referrals to Batshaw and 42% of the children who enter kindergarten don't have the language skills they need.
She also visited small businesses in the borough, where her 15-year career as a chef enabled her to hold in-depth conversations about buying food, creating jobs and feeding people with the owners of the many restaurants that have put Verdun on the map. She says that they're paying too many taxes to create jobs, and that means they have to work too many hours themselves.
Other small businesses are concerned that the borough regulates them too severely, something that really hit home earlier this year when fifty irregularities with towers on Nun's Island hit the news. "I was flabbergasted," she said. "I've been watching Verdun change and in my mind, I thought that those problems had improved."
If people vote her in as mayor, she'll begin solving those problems step by step.
She has also already shown that she and her team are willing to take controversial positions. Her position on building a school on Nun's Island, for example, is to build a bigger one immediately on the Archambeault property. "The current solution isn't good for anyone," she said. "The other property has space for a school yard, a parking lot and it can grow with the community."
Her attitude to being mayor of a community is about taking care of people. "Are there enough jobs? What are the schools like? What is the air you breathe like? It's not just about condo development, it's about everything. It's not just about land, although you have to do that too. We have to take care of everybody."
Mary Anne Davis
(function(i,s,o,g,r,a,m){i['GoogleAnalyticsObject']=r;i[r]=i[r]||function(){
(i[r].q=i[r].q||[]).push(arguments)},i[r].l=1*new Date();a=s.createElement(o),
m=s.getElementsByTagName(o)[0];a.async=1;a.src=g;m.parentNode.insertBefore(a,m)
})(window,document,'script','//www.google-analytics.com/analytics.js','ga');
ga('create', 'UA-45892555-1', 'robertfrankmedia.blogspot.com');
ga('send', 'pageview');