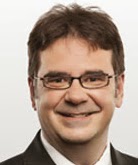 ELECTION ROUNDUP


By Tracey Arial
Association:
Coalition Montréal Marcel Côté
Keyword: Experience
As Marcel Côté's pick for mayor of the borough of Verdun, Alain Tassé's experience serves as both his biggest strength and a potential weakness.
As a current member of Montreal's executive committee, the 56-year-old takes care of urban planning, economic development and water, a position that gives him a strong overview of how the borough of Verdun fits within the city of Montreal. Locally, he's known for his strong advocacy of social housing and grass-roots community development.
In this mandate, he plans to prioritize the cultural life of Verdun through major projects like a new aquatic centre, the auditorium renovation, the Circus school expansion and the updating of Wellington Street. Making the entire borough universally-accessible is also important to his team.
Tassé has served as an active municipal politician since 1993, when he served as councillor for the then-City of Verdun. His strength as a strong spokesman in both French and English has served several municipal governments well, even when they made unpopular decisions, such as those that led to school overcrowding on Nun's Island.
After serving as a borough councillor for seven years under the Union Montreal banner, he took a big risk to join five others and join Montreal's executive council under Michael Applebaum's leadership. He was also one of two local councillors called when UPAC raided Verdun borough hall.
His recent success at negotiating with Verdun-based members of Vision Montreal should help his campaign, especially now that he has two highly-respected members—André Julien and Françoise Gloutnay—on his team.
Alain Tassé Joins Marcel Coté Team
By Tracey Arial
www.thesuburban.com
Alain Tassé will run as Verdun mayor under the Marcel Coté banner in the municipal election in November.
He likes that Coté plans to run a coalition government in which candidates from opposing viewpoints can work together.
"The more time goes by, the more we are working by consensus. I want to continue this coalition philosophy, this way of doing politics. This is what Marcel Coté offers."
Likes Coalition Model
Tassé appreciates the coalition model he has worked under since he joined the executive council formed by Michael Applebaum last November. He says it works better at the municipal level than legislative assembly style politics does.
Before the coalition, the mayor would stand and speak on a dossier and it would be difficult to vote against the mayor if you were in Union Montreal. I don't want to exaggerate, because Gérald was not like that. It happened sometimes that some of us voted against the mayor and none of us were sanctioned, but there was unease in the caucus. There was grumbling. In the opposition, they studied a file and they said that they were okay with it, but they voted against it anyway. So they were uneasy too."
He says discussions with councillors who have opposing philosophies takes longer, but he believes the extra time leads to better decisions. "Most of the time, we get to consensus very easy. On the major topics, we have to talk. I have to let go of something and someone else has to let go of something else, so that we can negotiate something we can both live with. Once in a while, we vote. That's that. That's the form of democracy, we're in. I like this way of doing business."
Tassé plans to model Bossé style
Tassé says that what happened in the former city of Verdun under Mayor George Bossé could happen in Montreal now.
"I was elected in 1993 and I worked for one year under George Bossé," he said. "There was a party, but it was only a party for the campaign to get financing and to have a unique platform and unique colours, but George Bossé put up a team of people with many different backgrounds and many different areas of expertise. We complimented each other. I came from community organizations in housing. Someone else was a merchant. Someone else had sports. We did not have the same political views. I was a left winger and some of us were quite right wingers…What I liked from that team—we were fourteen then, 13 councillors and one mayor—every one of us in our respective expertise was even stronger than the others, even than the mayor. That made George Bossé a strong mayor and I'd like to duplicate that. I've always liked team work and to be surrounded by strong people."
Six Others to Run with Tassé
In the last month or so, Tassé has finalized a team of six other people interested in running in Verdun with him. Some were elected to council under the Union Montreal banner and others are new to local politics. They aren't quite ready to launch their campaign in Verdun, but plan to do so soon.
We have not announced yet mostly because we are not sure of how we will go," said Tassé during an interview last Thursday night. "Will we form a local party? Will we want to join a political party, called say Coalition Montreal, and present candidates under that banner? Or will each of us run as independents and support each other?"
Verdun Vision to Come
For now, they're focusing their discussions on their vision for Verdun.
You have to have a vision of how is it going to look in twenty years from now if I start working on it now. That's what I want to do."
For more information on Tassé or to contact him, refer to his City of Montreal elected official page.
Alain Tassé
(function(i,s,o,g,r,a,m){i['GoogleAnalyticsObject']=r;i[r]=i[r]||function(){
(i[r].q=i[r].q||[]).push(arguments)},i[r].l=1*new Date();a=s.createElement(o),
m=s.getElementsByTagName(o)[0];a.async=1;a.src=g;m.parentNode.insertBefore(a,m)
})(window,document,'script','//www.google-analytics.com/analytics.js','ga');
ga('create', 'UA-45892555-1', 'robertfrankmedia.blogspot.com');
ga('send', 'pageview');