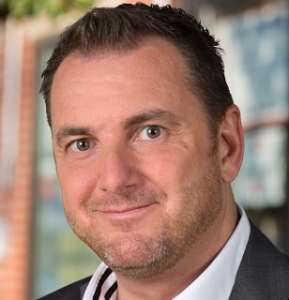 ELECTION ROUNDUP


By Tracey Arial
Association:
Équipe Denis Coderre pour Montréal
Jean-François Parenteau will either inspire or scare you with his many big ideas for Verdun. He says the borough serves as an entrance to the City of Montreal and should be developed under those auspices.
The active businessman sells real estate in LaSalle for Sutton while co-running an orthopedics specialty shop on Wellington Street with his wife.
He ran for a borough councillor seat in Desmarchais Crawford with Vision Montreal in the last election, but lost to Ann Guy. This time he says that he refused to commit to running until he was sure that he had a strong team around him that would reassure citizens that he could make his dreams a reality. "I have the best team of any of the candidates this time around," he says. "Just look at the people who want to make a difference with me."
Parenteau plans to reintroduce the long-proposed bridge between Nun's Island and the mainland, but he wants it built right next to the auditorium as part of a major reinvestment in that site. He says that a link between the many parts of Verdun is necessary for the future of the borough.
He also supports the building of a second school on Nun's Island as soon as possible and says we have to start planning for a third one right away.
He supports the Douglas Research Institute's plans to build a new hospital, but has .
The borough needs an indoor swimming pool and a skating rink, along with a Maison de la culture on the east side of its mainland.
When it comes to housing, the borough needs a fund for social housing projects and it also has to densify near Metro stops.
At the same time, green spaces must be protected and efforts to reduce heat islands and promote sustainable development must occur. Part of Wellington Street should become a pedestrian promenade and many more bicycle lanes are needed to encourage active transportation.
Jean-François Parenteau
(function(i,s,o,g,r,a,m){i['GoogleAnalyticsObject']=r;i[r]=i[r]||function(){
(i[r].q=i[r].q||[]).push(arguments)},i[r].l=1*new Date();a=s.createElement(o),
m=s.getElementsByTagName(o)[0];a.async=1;a.src=g;m.parentNode.insertBefore(a,m)
})(window,document,'script','//www.google-analytics.com/analytics.js','ga');
ga('create', 'UA-45892555-1', 'robertfrankmedia.blogspot.com');
ga('send', 'pageview');