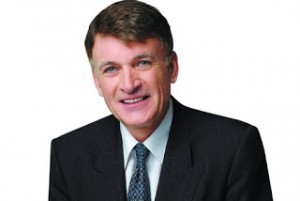 By Robert Frank
www.thesuburban.com
Jean-Claude Gobé is thinking of running for mayor of Laval during upcoming municipal elections in November, according to a close political associate.
Christian Toussaint told The Suburban in an interview that several months ago the former Quebec Liberal politician, who has resided in Laval for the past 15 years, began to contemplate throwing his hat in the ring.
"Many people there know him and asked him whether he would consider a return to politics," he recounted. "Everything that happened last fall prompted him to reflect on democracy and lack of transparency in Laval."
The 63-year-old businessman was elected four times by the citizens of Montreal's Lafontaine riding to represent them in the Quebec legislature from 1985-2003.
Toussaint underlined that Gobé has "not yet officially announced his candidacy."
"Right now he is following Laval issues, in preparation," he said. "What he wants is to develop a serious, structured organization."
He added that Gobé is currently out of town.
"Two weeks from now, when he returns, he plans to convene some meetings," he continued. "He intends to move forward gradually."
Gobé was born in France and served in a French marine infantry regiment until 1971, the year before he moved to Canada.
He ran twice in federal elections as a Liberal Party of Canada candidate, but was defeated both times: in Pointe de l'Île (2004); and in Alfred Pellan (2006).
Although Gobé joined the Parti Action démocratique in 2011, Toussaint said that the Gobé's potential candidacy for mayor "is not an ADQ initiative" and that Gobé "is not involved in ADQ responsibilities."
Jean-Claude Gobé
(function(i,s,o,g,r,a,m){i['GoogleAnalyticsObject']=r;i[r]=i[r]||function(){
(i[r].q=i[r].q||[]).push(arguments)},i[r].l=1*new Date();a=s.createElement(o),
m=s.getElementsByTagName(o)[0];a.async=1;a.src=g;m.parentNode.insertBefore(a,m)
})(window,document,'script','//www.google-analytics.com/analytics.js','ga');
ga('create', 'UA-45892555-1', 'robertfrankmedia.blogspot.com');
ga('send', 'pageview');