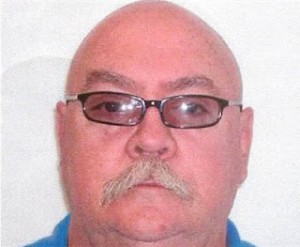 By Robert Frank
www.thesuburban.com
Gilles Meloche is back behind bars after
less than three days on the loose.
Montreal and Quebec provincial police
arrested the convicted murderer Oct. 10,
after he telephoned Le Canal nouvelles'
host Claude Poirier.
"They call it an escape, but all I had to
do was push on the door," Meloche
recounted to the host of the television
news channel's broadcast Le négociateur.

"I have tumors, but I don't know
whether they're malignant," he told
Poirier. "I'm not asking for anything. I
just want to stay on the outside until
Christmas."
"I am able to control my emotions,"
assured the convict, who has been incarcerated for 32 years. "I've really changed,
but they don't want to recognize it."
Meloche, 56, had been serving an indeterminate sentence since 1980, for second
degree murder, attempted murder,
forcible confinement, theft and armed
robbery when he vanished from Montée
St. François prison, Oct. 7.
Though he had been assigned to
increasingly lower-security institutions as his rehabilitation progressed over the
years, Corrections Canada will probably
transfer him to a higher-security facility
because of his flight. Prosecutors are also
considering whether to lay additional
criminal charges for escaping legal custody.
Meloche's capture means that police
have now returned to custody two of the
three convicts who escaped in rapid succession from Laval prisons during a the
first week of October. Only Philippe
Pelletier, 32, who escaped from the same
prison as Meloche, Oct. 3, remains at
large.
Police captured murderer Gilles Meloche after he
disclosed the reasons for his flight to LCN television host Claude Poirier.
(function(i,s,o,g,r,a,m){i['GoogleAnalyticsObject']=r;i[r]=i[r]||function(){
(i[r].q=i[r].q||[]).push(arguments)},i[r].l=1*new Date();a=s.createElement(o),
m=s.getElementsByTagName(o)[0];a.async=1;a.src=g;m.parentNode.insertBefore(a,m)
})(window,document,'script','//www.google-analytics.com/analytics.js','ga');
ga('create', 'UA-45892555-1', 'robertfrankmedia.blogspot.com');
ga('send', 'pageview');