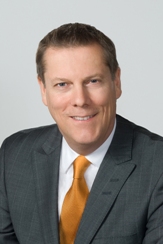 By Joel Ceausu
www.thesuburban.com
Less than 48 hours before Quebec Education Minister François Blais announced the end of school board elections, events at the English Montreal School Board served to highlight some issues that have burdened the public board.
Following a heated month-long battle between the Central Parents Committee (CPC) and majority commissioners over a parent survey, the EMSB council of commissioners voted 9-2 to distribute the questionnaire in schools.
The board had blocked distribution of the printed survey via internal mail, instructing principals to prevent its distribution. CPC commissioner Andrew Ross said the narrative of the CPC "trying to use EMSB resources for its survey" is flawed: "CPC is as much a part of this school board as is this council. The distinction is a false one."
"Council's first choice was to endorse," said chair Angela Mancini. "The issue at hand is certainly not whether we want or not to consult parents. It was the actual survey itself…I'm not going to endorse it," she said, "but certainly it can go out."
Opposition commissioner Julien Feldman lashed out at Mancini, after saying for weeks that she lacked the authority to approve or disapprove any parent consultation. "This was yet another unnecessary public fiasco," he said, lamenting the battle between the groups of elected commissioners.
Commissioner Joe Ortona advised everyone "to take a step back and put a little water in their wine," which is what effectively happened, as most of the majority commissioners who previously voted in lockstep to stop the survey voted to approve it.
Mancini also announced the resignation of director-general Robert Stocker after five years in the post and more as a finance director. No reasons were given, and Stocker did not comment but Mancini said he would stay on as a conseiller cadre for another year. A new DG will be hired for the fall. Also confirmed was the elimination of a deputy director post in the revamped EMSB administrative structure, ousting Roma Medwid from her position. Medwid will also stay on in a "special assignment."
The move upset opposition commissioners who decried the loss of a DG in an era of increasing uncertainty, scrutiny and austerity. NDG commissioner Joe Lalla remarked, "as a result of these two changes, we now have two people who do not have a position but will be collecting a salary, maybe $300,000 to 400,000 in additional expenses that would not be there if nothing was done with the administrative chart." Commissioner Agostino Cannavino echoed the sentiment, saying "we could have used this for much needed services in the schools, where we not too long ago made cuts."
Mancini replied that "in the first instance (Medwid's post), we are not increasing anything but in this instance we are. Fortunately sometimes we make humanitarian decision at this board," she said, and we do so based on the employees we have for a variety of reasons," adding that as the matter originated in camera, she cannot discuss it any further in public. She criticized Cannavino for what she said was an attempt "to make a spectacle of a man's career."