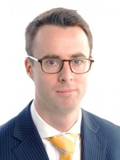 By Robert Frank
www.sqft.ca
A growing population that is shifting toward the downtown core and rising business confidence will ensure that the wind remains in the sails of Montreal's residential real estate market.
"We're in a very healthy position, which augurs well for investment," said CBRE vice-president Marc Hétu. "Demand is high, interest rates are low and we're witnessing widespread enthusiasm to a degree that we haven't seen in years."
While owner-occupiers remain the biggest group of condo buyers, investors are now snapping up anywhere from 15-30 per cent of supply, mostly in the downtown core. Parents of students have also become eager buyers in proximity of Montreal universities. Seniors, who will make up a quarter of Quebec's population by 2031, are also making the move downtown.
"At the moment there are just over 12,000 units under construction," Hétu reported. "If there are 3,000 delivered every year, that's very healthy, so long as immigration and population growth remain steady."
With a 3.4 per cent vacancy rate and most of Montreal's stock of 1960s purpose-built long overdue for a makeover, rental development remains a viable option.
"Those buildings cost a lot to maintain," he noted. "Investors will pay significantly higher prices or capitalization rates for new construction, which has a lower operating cost. To remain competitive, owners of older properties have had to up their game with improvements. This has improved the overall quality of Montreal housing stock."
The unwillingness of investors to weather the capitalization rate and interest rate risks that it entails has dampened rental development, though.
"It remains a very risky option," Hétu acknowledged, "but there's very strong demand from private and institutional investors for the handful of quality apartment assets, particularly for new construction. Consequently, those who have proved willing to undertake the risk have earned premium prices and done tremendously well."
Note: This report first appeared in the Spring 2015 edition of Canadian Real Estate magazine.
Marc Hétu