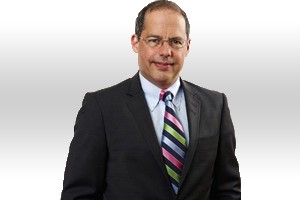 By Robert Frank
www.sqft.ca
"We're a lot more focused today on making Montreal more attractive," observed Cominar chief operating officer Sylvain Cossette. "The foundation of Montreal's real estate market is a prosperous economy. The stronger it is, the stronger the real estate market here will be."
The challenge, said Cossette, is that Montreal must aggressively vie with cities around the world for investment.
"Everyone wants to attract the best and the brightest," he said, "so it's a very competitive landscape. You have to approach it just as if you were trying to develop a clientele."
Cossette welcomed efforts by Montreal's new mayor Denis Coderre to prime the pump by meeting investors abroad and by aggressively promoting commerce in concert with Montreal International ceo Dominique Anglade.
"Montreal went through several years of soul-searching," Cossette acknowledged. "Now, there's a new sheriff in town."
Fortune favours the prepared
The timing couldn't be more opportune. The vigorous rebound in the United States' economy, coupled with the softening Canadian dollar has swiftly made Montreal a more competitive place to do business than it has been for years.
The upsurge has already boosted demand in the industrial sector, which is unlikely to abate. It could also help to fill new office space added last year through the conversion of industrial to lofts. On the residential side, the shift to smaller-footprint condos means that urban-core retail needs a long-term rethink to boost sales per square foot.
"We're looking ahead to 2025 and even 2035," Cossette said. "Despite the shift to electronic commerce, downtown dwellers increasingly will need places where they can interact."
"Demographics will play a growing role," he added. "Making Montreal a friendlier place to live and encouraging immigration is a critical success factor."
The city already has a deep pool of underused intellectual capital at the ready, he noted, and continues to churn out talented graduates apace.
"We have to capitalize upon our tremendous educational wealth," Cossette urged. "It's a magnet: McGill is as revered as an Ivy League university as Harvard, Yale and Princeton, and University of Montreal has an outstanding reputation. Likewise, the cultural dynamics here are extraordinary."
Cossette even sees the city's aging infrastructure as an asset.
"It's our future. It's our potential," he explained. "Wherever there are challenges, lurks opportunity. That's where we will build new foundations and develop new expertise in engineering and financial services. The opportunities are there. We simply have to start seeing them as such."
Note: This report first appeared in the Spring 2015 edition of Canadian Real Estate magazine.
Sylvain Cossette