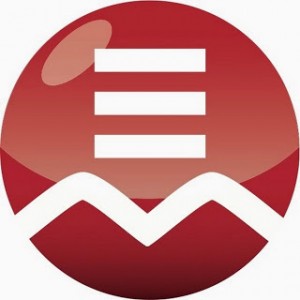 By Joel Ceausu
www.thesuburban.com
The English Montreal School Board has issued an order to prevent a parent survey from being handed out in schools.
As reported in The Suburban last week, a survey conceived by the EMSB's Central Parents Committee was causing a rift between the parent commissioners and the ruling members of the council of commissioners.
The survey, set to go out to more than 21,000 students this month, asks questions about volunteerism, French instruction; special needs resources; technology, safety and more. Some councillors objected to what they received as a lack of adequate consultation with them and with various employee groups. Parent commissioners vowed to go ahead.
In a letter sent to EMSB principals over the weekend, and obtained by The Suburban, the administration instructs principals to ensure the document is not handed out to parents, while be board engages in further consultation of its own.
That's an illegal move, according to parent commissioner Andrew Ross, who is leading the survey effort.
"We're going to push ahead with our mandate. Parent consultation is at the core of everything we do and we cannot allow what we consider to be illegal action according to the Quebec Education Act."
Ross pointed particularly to measures ensuring that governing boards can "evaluate the school's education project and seek collaboration of persons having an interest in the school."
EMSB vice-chair Sylvia Lo Bianco told The Suburban that the order from the board does not seek to prevent parent delegates from handing surveys to parents.
"But we are in consultation on this now, we are following a resolution of council, and they are talking about using our internal systems to distribute this survey. If they want to stand outside schools and hand surveys to parents, go ahead."
"[CPC] came to council with a resolution for our endorsement and support. Sure we will endorse it and support it if we can see the questions. If you don't want our opinion, why ask for it?"
Ross called it a violation of good faith between council, administration and parents across the school board.
"This kind of behaviour towards parent governance has got to stop."
The board's consultation will be completed by the May 27 council meeting. As Ross stated back in February, that's too late for the survey to be completed this year.
Lo Bianco asked what the rush is.
"If you say you are going to consult people, you have to consult everybody. If they get the information this summer or next September, what's the difference?"
(function(i,s,o,g,r,a,m){i['GoogleAnalyticsObject']=r;i[r]=i[r]||function(){
(i[r].q=i[r].q||[]).push(arguments)},i[r].l=1*new Date();a=s.createElement(o),
m=s.getElementsByTagName(o)[0];a.async=1;a.src=g;m.parentNode.insertBefore(a,m)
})(window,document,'script','//www.google-analytics.com/analytics.js','ga');
ga('create', 'UA-45892555-1', 'auto');
ga('send', 'pageview');