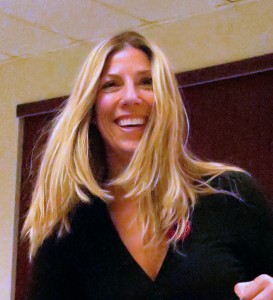 By Robert Frank
www.thesuburban.com
Sir Wilfrid Laurier School Board (SWLSB) commissioners voted, March 25, to narrow down the choices to name two of its high schools to three each.
SWLSB came up with the idea for a naming contest as it readies to merge four Chomedey high schools into two, July 1. The current school names are: Laval Liberty High School, Laurier Senior High School, Mother Teresa Junior High School and Laval Junior High School.
SWLSB sifted through nearly 500 potential new names proposed by the public and conveyed five of them for each of the two to the schools' provisional governing boards, who trimmed the list to three each.
"There was a lot of duplication," SWLSB chair Jennifer Maccarone told The Suburban. Despite that, she said, there remained about 320 names for school officials to comb through.
SWLSB has invited the public to vote on which name will ultimately be selected for each of the schools. Here are the names that are in the running:
SENIOR
• Laval Senior Academy
• Laval Senior High School
• Sir Wilfrid Laurier Senior Academy
JUNIOR
• Laval Junior Academy
• Central Laval Junior High School
• Sir Wilfrid Laurier Junior High School
"Anyone can vote," Maccarone said in an interview. "It's absolutely open to the public."
To cast a ballot, visit https://www.surveymonkey.com/r/evote_laval_high_schools
"We received more than 2,000 votes during the first two days of balloting," Maccarone enthused. "The vote closes April 20. We will announce the names at our April 22 council meeting."
(function(i,s,o,g,r,a,m){i['GoogleAnalyticsObject']=r;i[r]=i[r]||function(){
(i[r].q=i[r].q||[]).push(arguments)},i[r].l=1*new Date();a=s.createElement(o),
m=s.getElementsByTagName(o)[0];a.async=1;a.src=g;m.parentNode.insertBefore(a,m)
})(window,document,'script','//www.google-analytics.com/analytics.js','ga');
ga('create', 'UA-45892555-1', 'auto');
ga('send', 'pageview');
Sir Wilfrid Laurier School Board chair Jennifer Maccarone
(Photo © Robert Frank)