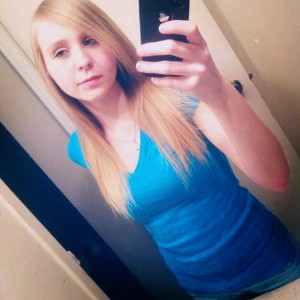 POLICE BEAT
Firefighter faces drug charges, armed robbers sought


By Robert Frank
www.thesuburban.com
Scarborough, Ontario runaway Kaitlyn Downer, 18, was sentenced to a year in prison last week for stealing a diamond-encrusted watch from Birks, in a robbery that saw several people pepper-sprayed—including a Laval Police officer.
"Carrefour Laval was packed, Dec. 6, when Downer and another young woman asked to see a Brietling Galactic watch, worth more than $12,000, including tax," Const. Franco di Genova told The Suburban.
After her accomplice pepper-sprayed Birks' security guard, the pair fled through the shopping centre.
"A Birks client saw the whole thing and did just what police recommend," said Const. di Genova. "Don't intervene. Just give us a play-by-play from afar. That's what he did."
The eyewitness kept talking to the 911 operator, whilst following the suspects to the Sheraton convention centre, where they pepper-sprayed four employees.
Moments later, the two patrol cars permanently assigned to mall duty during the holiday season arrived at the main entrance and confronted the pair.
They pepper-sprayed the first officer who tried to apprehend them, before they were overcome and handcuffed by the other.
"No weapons were drawn," affirmed Const. di Genova.
After being denied release at a Dec. 8 bail hearing, they both returned to court the following day, where they pleaded guilty to armed robbery, armed assault, prohibited weapon and conspiracy charges.
The judge sentenced both from the bench. Downer, who absconded from her suburban Toronto home, June 22, 2013, got a year in jail; her accomplice nine months.
Odd twist
While awaiting transfer to a women's prison in the Laval courthouse's basement cells, the accomplice burst into tears and said that she couldn't be imprisoned, because she was only 17 years old.
The teen had provided fake identification that matched her description, which led Laval Police to believe that she was aged 21.
"She was also a runaway from the Toronto area," Const di Genova said in an interview. "The Crown prosecutor advised the judge, who ordered her out of the adult prison cells."
As The Suburban went to press, the court proceedings against her in the belief that she was a 21-year-old were in the process of being voided and a hearing in Laval Youth Court was scheduled.
"She will also be charged with giving false information to a police officer," Const. di Genova added. "Eventually, she will be transferred back to her mother in the Toronto area."
"I've never seen a case like this in nearly 28 years as a police officer," he concluded.
Pierced, pepper-spraying runaway Kaitlyn Downer sported two tattoos: "Only the strong survive" and an arrow penetrating two waves.
Veteran firefighter busted
Drug squad investigators swarmed Fire Station 5 in St. François district, early on the morning of Dec. 2, where they arrested firefighter Éric Monette, 48, who was just ending his shift.
The raid was part of a coordinated police operation that entailed searches at three Laval locations as well as at Monette's home in Ste. Adèle, where they arrested his girlfriend whom they charged with drug possession.
Monette, who has served more than 20 years as a fireman, faces charges related to trafficking and possessing cocaine, amphetamines, hashish and the date-rape drug GHB.
"He's not the main character in this story, though," Laval Police Const. Franco di Genova told The Suburban.
Police also arrested Ste. Rose resident Jonathan Deschênes. In addition to facing similar drug charges as Monette, investigators have also laid weapons charges against him for possessing prohibited firearms, brass knuckles and a switchblade knife, as well as for improperly storing weapons that he possessed without a permit.
"He was known to us," Const. di Genova said in an interview.
"The investigation started in July, after we received a tip," he said. "The drug squad detective identified the characters involved and, from there, the investigation snowballed."
Police seek public's help
Laval Police have issued a security camera photo of suspects in a Sept. 17 armed robbery in Ste. Rose, and are asking for the public's help in identifying the two alleged perpetrators, whom they described as white francophones, aged 25-30.
The robbery took place around 3 a.m. at the Couche-Tard dépanneur at 290 Marc-Aurele-Fortin
One of the suspects, armed with a knife, threatened the cashier and asked him to hand over the store's cash, while a second filled a bag with cigarettes and bottles of wine.
Police are urging anyone who could help to solve the crime to call their confidential tip line at [450] 662-4636 or 911 and mention file no LVL 140917016.
Any idea who the masked men behind the counter are? If so, Laval Police want your help to identify them.
(function(i,s,o,g,r,a,m){i['GoogleAnalyticsObject']=r;i[r]=i[r]||function(){
(i[r].q=i[r].q||[]).push(arguments)},i[r].l=1*new Date();a=s.createElement(o),
m=s.getElementsByTagName(o)[0];a.async=1;a.src=g;m.parentNode.insertBefore(a,m)
})(window,document,'script','//www.google-analytics.com/analytics.js','ga');
ga('create', 'UA-45892555-1', 'auto');
ga('send', 'pageview');