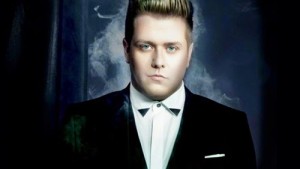 Fundraising concert tomorrow night
By Robert Frank
www.thesuburban.com
"Don't fight this alone. We're here for you," reads the Alzheimer's Laval motto.
The charity helps more than 6,000 Alzheimer's disease victims in Laval, including more than 700 English-speakers.
To recognize the help that www.alzheimerlaval.org provides to these people—and many times that number of family members and caregivers—Vimont MNA Jean Rousselle visited the organization's headquarters to present a $1,000 donation that will help it to continue it's work.
The contribution was welcome, as Alzheimer's Laval relies on its own resources and private largesse to finance 42 per cent of its annual budget.
To meet those needs, it holds a number of fundraising events throughout the year, including a concert tomorrow night in Laval, featuring Étienne Cousineau, Geneviève Charest, Julie Massicotte, Kim Richardson, Renaud Paradis and the a capella quartet Quartom. Information and tickets are available at www.salleandremathieu.com
"Alzheimer's Laval is a very important organization," Rousselle told The Suburban. "Headquartered in Vimont riding, it nonetheless serves all of Laval."
"Besides organizing wonderful activities, it operates a warm and welcoming residence for users, which gives some respite and comfort to the families struck by this terrible illness," he said.
Rousselle noted that Laval's demographics mean that Alzheimers will continue to cut an ever-wider swath through the city's population.
"We know that the population is aging and that more and more people are afflicted by it," he observed. "Alzheimer's Laval has a great task ahead of it, which is why I'm pleased to offer it my support."
Alzhemer's Laval has steadfastly worked to improve its services to Laval's non-Francophone community during the past two years. That portion of the population is aging even more rapidly as Laval as a whole.
Workshops for family members are now provided in English, and its polyglot staff tries to help victims and their families to the best of their abilities.
Singer Étienne Cousineau, who serves as Alzheimer's Laval's goodwill ambassador, will perform with eight other singers, during a concert fundraiser tomorrow night at Salle André Mathieu.
Alzheimer's Laval events coordinator Diane Tremblay received donation from Vimont MNA Jean Rousselle.
(function(i,s,o,g,r,a,m){i['GoogleAnalyticsObject']=r;i[r]=i[r]||function(){
(i[r].q=i[r].q||[]).push(arguments)},i[r].l=1*new Date();a=s.createElement(o),
m=s.getElementsByTagName(o)[0];a.async=1;a.src=g;m.parentNode.insertBefore(a,m)
})(window,document,'script','//www.google-analytics.com/analytics.js','ga');
ga('create', 'UA-45892555-1', 'auto');
ga('send', 'pageview');