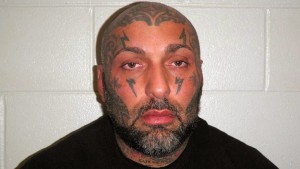 By Robert Frank
www.newscoverage.org
Laval Police have confirmed that members of the United States Marshals Service arrested fugitive Ziad Akl in Groveland, Mass., June 4, with the help of local police.
As reported in The Suburban last year, a Canadian judge issued an arrest warrant for Akl, for his alleged role in a brutal beating in Laval.
Laval Police Const. Nathalie Lorrain told The Suburban that on Dec. 26, 2009, security cameras recorded Akl and his brother Elias brutally beating an employee of the Red Lite, a now-defunct local after-hours club that was located at 1755 Lierre in Vimont.
During a hearing in U.S. District Court in Boston, June 6, Akl waived his right to an extradition hearing.
"He should be brought back to Laval on Monday and he will appear in court [to face charges of] armed assault," Const. Lorrain said in an electronic mail message, as this week's newspaper went to press. "His brother is still at large."
Laval Police suspect that the club's management were trying to stop the Akl brothers from trafficking illegal drugs at the Red Lite.
Ziad appeared with Leonardo Dicaprio credited as the menacing "tattooed man" in Martin Scorsese's psychological thriller Shutter Island, and as an inmate with Christian Bale in the movie The Fighter.
According to Canadian extradition documents, the Akl was born in Lebanon and became a Canadian citizen in 1995. In, 2010 Ahmed Farah Muhidin pleaded guilty to assault charges as one of more than a dozen other men whom Laval Police have implicated in the stabbing.
The northern Massachusetts town where Ziad Akl was arrested is located near the border of New Hampshire, where he was also charged with drunk driving in March. After fleeing to the United States soon after the Red Lite attack, he reportedly worked at a Getty service station in Salem, N.H.
His brother Elias remains at large. Last year Laval Police told The Suburban that they thought he might have fled to Costa Rica.
Ziad Akl following his March 2015 arrest in Londonderry, New Hampshire, on drunk driving charges.
(function(i,s,o,g,r,a,m){i['GoogleAnalyticsObject']=r;i[r]=i[r]||function(){
(i[r].q=i[r].q||[]).push(arguments)},i[r].l=1*new Date();a=s.createElement(o),
m=s.getElementsByTagName(o)[0];a.async=1;a.src=g;m.parentNode.insertBefore(a,m)
})(window,document,'script','//www.google-analytics.com/analytics.js','ga');
ga('create', 'UA-45892555-1', 'robertfrankmedia.blogspot.com');
ga('send', 'pageview');