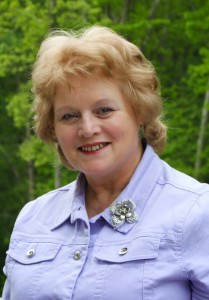 By Robert Frank
www.thesuburban.com
Angela Nolet wants to bring a more collaborative approach to the Lester B. Pearson School Board (LBPSB).
"We need more of a team effort, making use of everyone's ability, if we can," the LBPSB vice-chair told The Suburban in declaring that she intends to toss her hat in the ring in the upcoming election for school board chair, Nov. 2.
"I believe that our clients are our parents, who need to be heard more, if we want to continue to develop their children's skills to their full potential," she said in an interview. "I'd like to listen to their expectations, find out what outcomes they expect and accentuate them."
"We need greater participation in democracy," she continued, "rather than always trying to defend what is there. You have to have an open mind. I think that's essential for a healthy school board."
Nolet has ample experience in school board administration, having served as an elected school official for most of the last quarter-century. She joined the Lakeshore School Commission board a year after signing on to the Harwood Elementary parent committee in 1989, and moved to LBPSB after the province reorganized school boards by language, rather than religion, in 1998.
During her only break from public office, after Susan Bartlett Lewis bested her in one school board election, she joined LBPSB's central parents committee.
"I thought that I might as well find out what that was about," she said.
She became LBPSB vice-chair in 2008, after her predecessor Sylvia di Dinato resigned.
"Whenever former chair Marcus Tabachnick was absent, I took over whatever there was to do," she explained, "whether it was making speeches, meeting with Réseau réuissite de Montréal or signing cheques.
An anglophone who attended French elementary school, Nolet believes that her fluent bilingualism will be a strong asset.
"Speaking French is a must," she emphasized. "As chairman, there is a lot of discussion in meetings at the provincial level with the Education Ministry and politicians."
Nolet, a Jesuit-trained communicator who graduated from Loyola College, said that her position as vice-chair has permitted her to invest heavily in fostering strong, constructive ties with the region's different political groupings. She said that the timing of the upcoming election is propitious for LBPSB's prospects.
"Conditions are very favourable at this time with off-island mayors who have now teamed up in a new on- and off-island grouping," she said.
Nolet acknowledged that one of the challenges that she will have to address as LBPSB chair is to bolster flagging enrolment.
"To sustain enrolment, we have to put more emphasis on reaching parents who are sending their children who are eligible for English education to instead be educated in the French school system," she suggested.
As previously reported in The Suburban, two others have also declared that they intend to run for LBPSB chair: current chair Suanne Stein Day, a prominent member of Native Affairs Minister Geoffrey Kelly's riding association as well as retired teacher and longtime education activist Chris Eustace.
The Nov. 2 ballot will be the first time that voters get to choose who will be chair by direct election. Previously, citizens only got to vote for their local school district commissioner. After the last election in 2007, the 21 commissioners—two-thirds of whom were acclaimed—voted amongst themselves to choose who would fill the powerful post.
LBPSB vice-chair Angela Nolet has been actively involved in the education system since 1989.
(function(i,s,o,g,r,a,m){i['GoogleAnalyticsObject']=r;i[r]=i[r]||function(){
(i[r].q=i[r].q||[]).push(arguments)},i[r].l=1*new Date();a=s.createElement(o),
m=s.getElementsByTagName(o)[0];a.async=1;a.src=g;m.parentNode.insertBefore(a,m)
})(window,document,'script','//www.google-analytics.com/analytics.js','ga');
ga('create', 'UA-45892555-1', 'robertfrankmedia.blogspot.com');
ga('send', 'pageview');