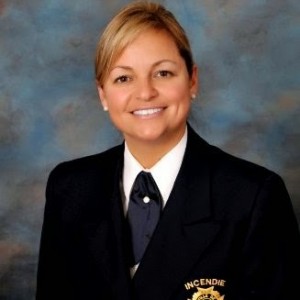 By Robert Frank
www.thesuburban.com
Carbon monoxide detectors are now obligatory for many Laval homeowners, thanks to a new fire safety bylaw L-12137 that city council adopted, April 1.
"It's now obligatory to have a carbon monoxide detector, if your house is equipped with an oil furnace, fireplace or wood burning stove, or has an adjacent, connected garage," the head of Laval fire department's prevention division Chantal Bibeau told The Suburban.
She added that Laval had already implemented many of the new provisions, which brings the city in line with Quebec's new building security code.
"Fortunately for Laval citizens, we had already started and were pretty much ahead of the curve," she continued, "so [the new law] will entail little change for most residents."
"Laval's fire department made a lot of effort to collaborate in the development of the provincial rules," Bibeau said in an interview. "There are also more than 50 new security requirements for senior's homes, but Laval had already gone through that during the past two years, so the new law just made official what we had pretty much already done."
Highrise apartment buildings also face stricter fire safety standards.
"With respect to alarm systems, much of the improvements have already been made during the past ten years," observed Bibeau.
"Way back when, alarm systems just had an on-off switch," Bibeau explained. "If there was no electricity, there was no backup for the alarm system. That's also when it's most likely that residents will pull out candles and solid cooking fuel. So we went around to ensure that all alarm systems were upgraded with a backup."
Bibeau said that more information is available on the Laval fire department's prevention page.
She added that Laval residents are invited to show up in person at Centropolis, May 31-June 1, when the fire department will put on "a big, big community party."
"We encourage families to attend," Bibeau concluded. "There will be fire trucks on display and fire safety information kiosks. The event attracts some 50,000 people each year."
McGill alumna Chantal Bibeau supervises the Laval fire department's 17 inspectors and fire investigators.
(function(i,s,o,g,r,a,m){i['GoogleAnalyticsObject']=r;i[r]=i[r]||function(){
(i[r].q=i[r].q||[]).push(arguments)},i[r].l=1*new Date();a=s.createElement(o),
m=s.getElementsByTagName(o)[0];a.async=1;a.src=g;m.parentNode.insertBefore(a,m)
})(window,document,'script','//www.google-analytics.com/analytics.js','ga');
ga('create', 'UA-45892555-1', 'robertfrankmedia.blogspot.com');
ga('send', 'pageview');