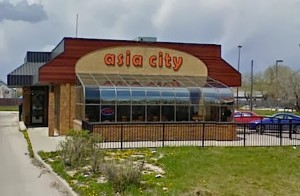 By Robert Frank
www.thesuburban.com
Think all that new technology in your credit card protects you from fraud? Maybe not.
Manitoba criminal court Judge Ray Wyant sent 21-year-old Laval native Elia Yazigi to jail, Dec. 29, for his part a scheme to steal confidential credit card information from hundreds of credit cards.
According to court testimony, Yazigi and two accomplices swapped the personal identification number readers at six Winnipeg businesses for similar-looking devices that skimmed victims' credit card information.
Once Yazigi put his Trojan horse in place, he could download the stolen data to a smartphone or table computer by wi-fi.
Police found purloined data from some 1,400 credit cards, after they arrested him, Aug. 23, together with plans to target 80 businesses. Crown prosecutor Terry McComb said that $146,000 was stolen but that the losses from the scheme could have reached $3.1 million.
Winnipeg Police said that a security camera at a local restaurant, Asia City, recorded three men swapping the firm's point of sale terminal, Aug. 22. When the trio returned the following day to return it, police explained, local citizens helped them catch Yazigi, while the other two escaped on foot. Police also found group's getaway car, which contained another phony device.
After Yazigi pleaded guilty to having helped a criminal organization, as well as to 20 charges of fraud and theft, Justice Wyant sentenced him to 30 months in prison. Yazigi, who described himself online as a self-employed computer game expert, will also have to pay a $48,000 fine—one-third of the amount that was taken, some of it in credit card transactions as far off as California and Italy.
His own lawyer described him as a bright lad with no criminal record who was nonetheless stupid for having been duped by the other two suspects, the alleged ringleaders, who have not been identified. He claimed that Yazigi earned only $3,000 from the crimes and merely served as a logistician, renting rooms and cars for the other two.
Individual credit card and debit card users were indemnified for the losses, leaving their banks bearing the brunt of the crimes.
Winnipeg restaurant security camera foiled 21-year-old Laval computer whiz.
(function(i,s,o,g,r,a,m){i['GoogleAnalyticsObject']=r;i[r]=i[r]||function(){
(i[r].q=i[r].q||[]).push(arguments)},i[r].l=1*new Date();a=s.createElement(o),
m=s.getElementsByTagName(o)[0];a.async=1;a.src=g;m.parentNode.insertBefore(a,m)
})(window,document,'script','//www.google-analytics.com/analytics.js','ga');
ga('create', 'UA-45892555-1', 'robertfrankmedia.blogspot.com');
ga('send', 'pageview');