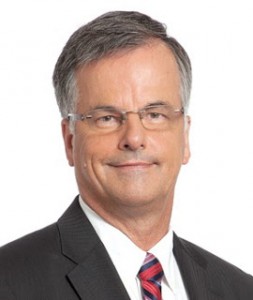 By Robin Della Corte
www.thesuburban.com
Guy Ouellette, member of the National Assembly for Chomedey, gave a grant of $10,000 in financial aid from the Support Volunteer Work Program to Place des Aînés de Laval to support its 2013-2014 projects.
An estimated 60 elderly residents of the district of Chomedey and subscribers to the program Transport-épicerie, a free service offered by Place des Aînés of Laval, were present during the event.
During the same event, Partage Humanitaire de Laval, an organization that offers services to Laval seniors suffering loss of autonomy and living in accommodation resources, received a $2,000 cheque from the Support Volunteer Work Program handled by Ouellette.
"It is important to help the aging population that keeps expanding in the area of Chomedey." Ouellette stated in a press release. "This assistance can make all the difference in enabling these individuals to have support and feel valuable in the society they live in."
Place des Aînés de Laval offers various resources to the elderly population to help them deal with isolation and to motivate them to participate in social activi- ties.
The funding will allow Place des Aînés to pursue its mission in supporting its 660 Golden Age members.
Guy Ouellette
(function(i,s,o,g,r,a,m){i['GoogleAnalyticsObject']=r;i[r]=i[r]||function(){
(i[r].q=i[r].q||[]).push(arguments)},i[r].l=1*new Date();a=s.createElement(o),
m=s.getElementsByTagName(o)[0];a.async=1;a.src=g;m.parentNode.insertBefore(a,m)
})(window,document,'script','//www.google-analytics.com/analytics.js','ga');
ga('create', 'UA-45892555-1', 'robertfrankmedia.blogspot.com');
ga('send', 'pageview');