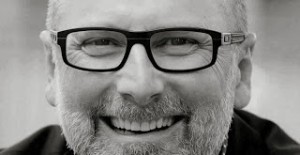 By Geneviève April
www.thesuburban.com
Just two weeks after their election, opposition councillors at city hall are already complaining that Mayor Marc Demers' municipal government and his team are keeping them in the dark about important city business.
"I learned of François Brochu's nomination [as the mayor's spokesman] and others through local newspapers," objected Michel Trottier, the independent who represents Fabreville district. "I didn't even know that there was to be an executive meeting or that such an appointment was pending."
The same goes for the decision to lift city lawyers' immunity from testifying at the Charbonneau Commission. Trottier said that the agenda he received failed to mention that resolution.
"That's not a topic that should be decided on the spur of the moment and added casually at the end under the heading 'other business'," Trottier asserted.
When made aware of these comments, Mayor Demers was taken aback.
"I would say that the comments are unjustified, to put it mildly. We were sworn in Wednesday, and had to make urgent decisions quickly. If he calls that a lack of communication, I would invite anyone who thinks so to give pause to think about what we were dealing with at the time. Maybe then he would conclude that he didn't have all the facts at his disposal that he ought to have had, before he passed judgement."
Demers said that his invitation to opposition councillors to participate publicly in last week's swearing-in ceremony, and to meet with them even before he met his own team members, demonstrated his good will.
"We showed an unusual openness to our opponents," he suggested.
"Some communications dynamics still need to be put in place," Trottier responded. "As a city councillor, I ought to be informed of pending projects and decisions."
Trottier reiterated that everyone at city hall is new to their function, and has to learn the ropes.
"It might be because we're all rookies," he acknowledged. "We need to learn how to communicate effectively so we can work together in the best interest of Laval's citizens."
What about collaboration?


To give each councillor a chance to express their interests, Demers met all of them—ML and opposition—before deciding who would be appointed to various important municipal committees, though ultimately no opposition councillors were nominated.
"To my knowledge, neither Paolo Galati (St. Vincent de Paul) nor Aglaia Revelakis (Chomedey) have been asked to join any committee," said Emilio Migliozzi, Action Laval's unsuccessful candidate in Vimont district, "despite the fact that they both have really good credentials—Paolo is a successful businessman and Aglaia has extensive political knowledge and experience."
Michel Trottier confirmed he too was not selected to serve as a member of any committee. He acknowledged discussing his qualifications and interests with Demers, during a one-on-one meeting which he qualified as friendly. Since then, he reported, he has not heard a word from any of his fellow councillors.
"I had to address several urgent matters, and appointed people to permit business to continue to proceed smoothly," explained Demers. "Many other positions remain to be filled, but less urgently. There should be other announcements to follow in coming months."
Demers did not exclude the possibility of appointing opposition councillors to any particular committee, but said that he wanted to get to know them better, learn their strengths and motivation and develop mutual trust.
"I need to know more about them than just their pictures," he quipped.
Fabreville city councilor Michel Trottier said that Mayor Marc Demers, who made transparency the centrepiece of his election campaign, has started off on the wrong foot by keeping him and the other three opposition councilors in the dark and on the sidelines.
(function(i,s,o,g,r,a,m){i['GoogleAnalyticsObject']=r;i[r]=i[r]||function(){
(i[r].q=i[r].q||[]).push(arguments)},i[r].l=1*new Date();a=s.createElement(o),
m=s.getElementsByTagName(o)[0];a.async=1;a.src=g;m.parentNode.insertBefore(a,m)
})(window,document,'script','//www.google-analytics.com/analytics.js','ga');
ga('create', 'UA-45892555-1', 'robertfrankmedia.blogspot.com');
ga('send', 'pageview');