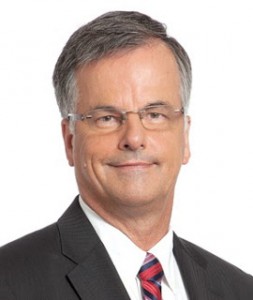 Refuses to be baited by PQ attack on personal freedom
By Robert Frank
www.thesuburban.com
The head of the Quebec Liberal Party's Laval caucus believes that the Parti québécois government is spoiling for a Dec. 9 election.
"The Liberals and Coalition pour l'avenir du Québec party didn't ask [PQ minister Bernard] Drainville any questions about the values charter during the past three weeks, because that would only fuel his demagogy," Guy Ouellette told The Suburban in an interview.
"They want everyone to be talking about the charter," explained the Chomedey riding MNA. "It will be one of their electoral planks. They need a smokescreen with which to divide the electorate, because the economy is faring so badly."
"Quebec has lost 50,000 jobs and the government is facing a $2 billion revenue shortfall," Ouellette continued. "If you don't have a job, the values charter is pretty low on your priority list."
"That's why we moved to ask the auditor general for [an account of the state of] public finances before the election," he said, then recited a list of recent financial lapses.
"The government said it would pay a third of Ubisoft wages if they invest $500 million in Quebec. Quebec lost $205 million in revenue during the construction strike—half of that while Marois was away for a week in Mexico. The decrease in new building permits means that 10 million or more houses won't be built, costing the government another $500 million."
"Without that revenue, the money will instead have to come from our pockets," he warned. "All the finance minister would say is that it's too early to say for sure."
"Jobs and the economy ought to take precedence," Ouellette added, "over removing the cross from the National Assembly."
Needless xenophobia
Ouellette echoed Laval Liberal caucus colleague Gilles Ouimet's remarks to The Suburban two weeks ago, that the Parti québécois is instead squandering its energy on solving problems that don't exist.
"Laval is a perfect example of people who live together without discrimination enjoying the same rights and the same quality of life," he observed. "So why try to divide us?"
"[Premier Pauline] Marois' strategy is to try to get the francophone constituents of rural ridings to vote her back into office," Ouellette said, outlining how Quebec's skewed electoral map disproportionately empowers rural voters.
"My riding is the third-most populous in the province with 57,000 voters, but many a rural riding represents fewer than 30,000 voters," he noted. "At the end of an election, though, they both elect one MNA."
MNA Guy Ouellette
(function(i,s,o,g,r,a,m){i['GoogleAnalyticsObject']=r;i[r]=i[r]||function(){
(i[r].q=i[r].q||[]).push(arguments)},i[r].l=1*new Date();a=s.createElement(o),
m=s.getElementsByTagName(o)[0];a.async=1;a.src=g;m.parentNode.insertBefore(a,m)
})(window,document,'script','//www.google-analytics.com/analytics.js','ga');
ga('create', 'UA-45892555-1', 'robertfrankmedia.blogspot.com');
ga('send', 'pageview');