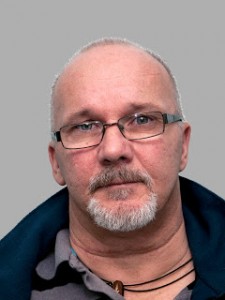 More seniors swindled by same scam answer appeal to come forward


By Robert Frank
www.thesuburban.com
Roger Laroche is back in court this week, to face new charges of hoodwinking elderly Laval homeowners with his window washing scam.
Laroche thought that his jail time was over, as he was released from prison a couple of months after he was convicted, Jan. 25, on five counts of taking anywhere from $300-$500 per household to clean their exterior glass, then departing never to return.
However, Laval police were on hand to arrest him again, for more than two-dozen more instances of the same crime.
The Suburban published a detailed report on Laroche's conviction, Feb. 6, and Sgt. Frédéric Jean credits the new Laval police charges to the publicity.
"He had a previous record of convictions for this sort of crime," he explained, "and we expected that there were other seniors in Laval whom he had victimized."
"Once they saw his photo in the newspaper, many of them came forward, after they realized that the police could solve the crime that had been perpetrated against them," Jean recounted.
He explained that people are often reluctant to complain, because they don't think it will help, but are much more likely to report that they have been preyed upon if they see that police take the crime seriously and will strive to solve it.
"The police confidential tip line [450] 662-4636 is available to anyone who has been victimized."
If found guilty again, serial swindler Roger Laroche might remain behind bars for much longer than few months he just finished serving for his latest convictions.
(function(i,s,o,g,r,a,m){i['GoogleAnalyticsObject']=r;i[r]=i[r]||function(){
(i[r].q=i[r].q||[]).push(arguments)},i[r].l=1*new Date();a=s.createElement(o),
m=s.getElementsByTagName(o)[0];a.async=1;a.src=g;m.parentNode.insertBefore(a,m)
})(window,document,'script','//www.google-analytics.com/analytics.js','ga');
ga('create', 'UA-45892555-1', 'robertfrankmedia.blogspot.com');
ga('send', 'pageview');