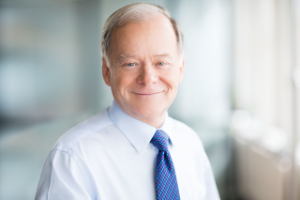 By Robert Frank
www.thesuburban.com
Members of the Liberal Party of Quebec voted, Feb 4, to send their entire slate of delegates to the party's upcoming leadership to support Raymond Bachand in his campaign for the party's leadership post.
The 24-member delegation includes Lise Bacon, who served as a senior Quebec cabinet minister under Robert Bourassa and later as a senator in Canada's upper house of parliament until 2009.
"Since the beginning of this race, I have supported Raymond Bachand," Guy Ouellette, Chomedey's representative in the Quebec legislature, said in a statement. "I know he is the leader whom we need and I am happy to see that the delegation in my riding agrees with my thinking."
"Each Liberal riding association is entitled to send 24 delegates to the convention," Bachand leadership campaign spokeswoman Mee-Rang Ricard-Bouillon told The Suburban.
The delegates will attend the leadership convention in Verdun, March 17, to cast their ballot in the vote to determine who will become the next leader of the Liberal Party of Quebec.
"Some delegations won't have 24 members though, because party rules require the delegation to comprise eight men and eight women, as well as four young men and four young women 25 years-of-age or less," she explained, "but some ridings have been having troubling finding four young men, unlike Chomedey, which has the full slate of 24 delegates."
"Mr. Ouellette and Ms. Bacon have supported Mr. Bachand from the outset," Ricard-Bouillon enthused.
She added that in some other ridings, the delegates reflect differing views as to who should occupy the party's top spot.
"The delegations from some ridings that don't have [Liberal] MNAs will be mixed," Ricard-Bouillon observed, "like in Jacques Cartier, where two-thirds of the delegates are supporting Mr. Bachand and a few others Mr. Couillard."
Laval des Rapides riding association had not yet voted on whom its candidates would endorse at the time The Suburban went to press.
Raymond Bachand
(function(i,s,o,g,r,a,m){i['GoogleAnalyticsObject']=r;i[r]=i[r]||function(){
(i[r].q=i[r].q||[]).push(arguments)},i[r].l=1*new Date();a=s.createElement(o),
m=s.getElementsByTagName(o)[0];a.async=1;a.src=g;m.parentNode.insertBefore(a,m)
})(window,document,'script','//www.google-analytics.com/analytics.js','ga');
ga('create', 'UA-45892555-1', 'robertfrankmedia.blogspot.com');
ga('send', 'pageview');