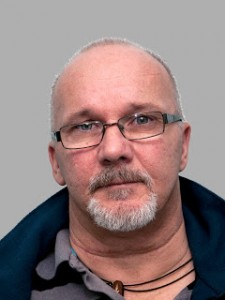 By Robert Frank
www.thesuburban.com
Roger Laroche was convicted for fraud in Laval court, Jan 25, on five counts of defrauding elderly homeowners.
"He would approach homeowners and offer to wash the windows in their house," Sgt. Frédéric Jean told The Suburban.
"He would ask for a one-time advance payment and wash the windows summarily, then depart, never to return," he recounted. "In each case, the elderly victims paid $300-$500 per house."
Sgt. Jean noted that Laroche was previously convicted for the same type of crime in Laval.
Now that Laroche is in jail, following his latest conviction, police are asking for other victims to come forward.
"We believe that there are a lot of other victims," Sgt. Jean explained, "and we expect that when they come forward, we will be able to solve the cases."
"Laroche could be charged with these other crimes," he continued, "which could affect how long he must remain in prison."
Sgt. Jean stressed that the Laval police have made this string of crimes a priority, because of the vulnerable nature of Laroche's victims.
"The population of Laval has boomed by at least 100,000 during the past decade—and it is getting older," he emphasized. "These people are on a fixed income and are often easy prey because they are trusting and, after they are victimized, there is often no obvious way for them to recoup their loss."
"We don't want elderly people to refrain from coming forward because they think that the police won't solve the crime," Sgt. Jean added. "We're looking into this, investigating and trying to make things right for them. We take these crimes very seriously and do our utmost to solve them."
Sgt. Jean asked anyone who might have been victimized by this sort of fraud to call the Laval police confidential tip line without delay at [450] 662-4636.
(function(i,s,o,g,r,a,m){i['GoogleAnalyticsObject']=r;i[r]=i[r]||function(){
(i[r].q=i[r].q||[]).push(arguments)},i[r].l=1*new Date();a=s.createElement(o),
m=s.getElementsByTagName(o)[0];a.async=1;a.src=g;m.parentNode.insertBefore(a,m)
})(window,document,'script','//www.google-analytics.com/analytics.js','ga');
ga('create', 'UA-45892555-1', 'robertfrankmedia.blogspot.com');
ga('send', 'pageview');