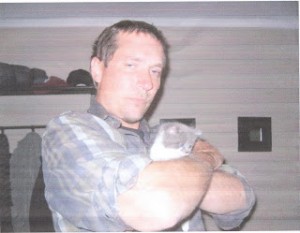 By Robert Frank
www.thesuburban.com
Police looking for a Laval man who disappeared Sept 6, have shifted their search to a forest outside of Sherbrooke, Quebec.
Laval police spokeswoman Const. Nathalie Lorrain told The Suburban in an interview that a car belonging to 38-year old Sébastien Gratton was found, Sept. 9, abandoned on Highway 10, with his wallet and personal effects inside.
"Sherbrooke police are conducting a search of the woods, with the help of Sûreté du Québec officers," she said.
She described Gratton as a white, six-foot tall blond with blue-green eyes, and that he sports a tattoo of the Chinese ying-yang symbol on his right arm. Last time he was seen, he was wearing a t-shirt, jeans and black sneakers.
"Gratton is probably depressed and possibly suicidal," Const. Lorrain explained. "That is why we are actively looking for him."
She asked anyone who might be able to help locate Gratton to call the Laval police hotline [450] 662-INFO (662-4636) without delay.
Laval police photo of missing Sébastien Gratton