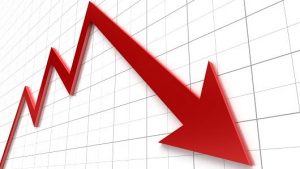 By Robert Frank
Fast-aging demographics and municipal resistance to development have seen the number of residents of West Island cities fall by more than half a percent during the past five years.
Statistics Canada reported last week that the population of the eight demerged cities stood at 148,436.
Kirkland witnessed the biggest drop, losing 5.2 percent of its residents since 2011. The 2016 federal census set its population at 20,151. Sainte Anne de Bellevue was next, falling 2.3 percent to 4,958. In absolute numbers, populous Dollard des Ormeaux lost the most residents (738), whose numbers fell 1.5 percent since the 2011 census to reach 48,899 in 2016. Likewise, Beaconsfield lost 0.9 percent of its population, which shrunk to 19,324 last year. Baie d'Urfé also saw a decline of 0.7 percent to 3,823.
Three West Island cities bucked the downward trend: Dorval posted the greatest growth by far, witnessing a 4.2 increase in its population to 18,980. Pointe Claire also grew by a respectable 1.9 percent to 31,380, and tiny Senneville succeeded in holding the line the past five years, increasing its population by a single soul to 921, a 0.1 percent rise.
Pointe Claire could get a bigger boost in population during the coming five years, if its proposal to densify and intensify Valois Village as a transit-oriented development proceeds. It has mooted high-rise residential and mixed-use development adjacent to the Sources overpass spanning Highway 20. Municipal officials previously told Coptic church elders that the city plans to densify demographics on the south side of the Sources span, as well.
Dollard's retained the West Island's densest demographic, with 3,266 residents per square kilometre, followed by Kirkland (2,093), Beaconsfield (1,753) and Pointe Claire (1,660).
Senneville's singular combination of expansive properties and tiny population gave it the West Island's sparsest population in 2016, with just 122.4 residents per square kilometre.
The West Island's decline contrasted with a provincial growth rate of 3.3%, the Montreal region's 4.2% and the Canadian norm of 5%.
Quebec's population reached 8,164,361 in 2016. However, its rate of population growth has fallen sharply, by more than a third from the previous census, which reported 4.7% growth between 2006 and 2011. In contrast, Alberta's population grew more than three-and-a-half times faster (11.6%) from 2011 to 2016, despite an energy-reliant economy distressed by persistently low oil prices.
Figures for Pierrefonds-Roxboro, Lachine and Île Bizard boroughs were unavailable, as Statistics Canada initially provided only consolidated population figures for Montreal.