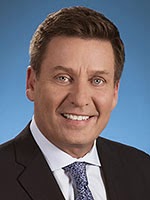 Focus shifts to 2016 budget
By Robert Frank
www.thesuburban.com
Quebec Municipal Affairs Minister Pierre Moreau and Laval Mayor Marc Demers met on Monday last week to bury the hatchet.
The pair pulled back from the brink in a war of words waged through the media. Moreau had threatened to withhold provincial subsidies to the city, if it did not agree to implement the tax cuts that he had specified, and said that he would instead mail the money directly to Laval citizens.
"It wasn't a long meeting," Moreau told reporters in a joint news scrum with the mayor following the April 26 powwow. He used diplomatic language to downplay divisions that still separate the two sides.
"We had a constructive and cordial meeting," Moreau said, acknowledging that Laval has had unique hurdles to surmount during its transition from the 23-year era of former mayor Gilles Vaillancourt's rule. "The mayor explained the specifics of city finances as well as the challenges that the change of administration entail from those we knew of in the past and from discoveries that that past continues to lead to new discoveries."
Mandarins must meet
Moreau said that the city has made a sufficient effort to satisfy his objectives and has rescinded his threat.
"Given the efforts that the mayor of Laval has made, we will continue to make the transfers that we've committed to for the current fiscal year. That's our message," he declared.
Next year is another matter, though.
"We asked [the city] to continue to make more efforts as it head into its next budget," Moreau said. "Ministry and city officials will continue to meet to see what efforts can be made…in the 2016 budget."
Moreau declined to specify the goals and the means of achieving them.
"It's up to the officials to determine during their discussions," he replied.
Mayor Demers downplayed the suggestion that the province had tried to bully the city.
"What we have in common is a desire to serve our citizens well," he said, "so we'll try to develop a better mutual understanding."
"It wasn't really strongarm," Demers suggested. "We have different outlooks and different points of view. We will look at the data together. It was a serene climate. The meeting was very collaborative. Very positive."
A reporter asked him about Laval's $3.6 million increase in its tax take.
"It wasn't $3.6 million, it was $3.2 million," the mayor replied to peals of laughter from the press corps, revealing remaining gaps between the city's and the province's perspectives. "If I could have, I would have frozen taxes for four years. I would have been the most popular mayor in the province."
"That remains our objective, but there have been many surprises and challenges," Demers added. "We have to share our data [with the province] and develop a mutual understanding of what needs to be done."
"The meeting was a success because Mayor Demers and Minister Moreau both wanted to shake hands and agree to work together to ensure that taxes are as low as possible in the next city budget," Laval executive committee vice-chairman David de Cotis told The Suburban in an interview afterward. "They both want the same thing: a balanced budget and no tax hike. We'll work on ensuring that any cuts will be responsible."
"I think that the intention is to move forward and let bygones be bygones," he said.
(function(i,s,o,g,r,a,m){i['GoogleAnalyticsObject']=r;i[r]=i[r]||function(){
(i[r].q=i[r].q||[]).push(arguments)},i[r].l=1*new Date();a=s.createElement(o),
m=s.getElementsByTagName(o)[0];a.async=1;a.src=g;m.parentNode.insertBefore(a,m)
})(window,document,'script','//www.google-analytics.com/analytics.js','ga');
ga('create', 'UA-45892555-1', 'auto');
ga('send', 'pageview');
Quebec Municipal Affairs Minister Pierre Moreau