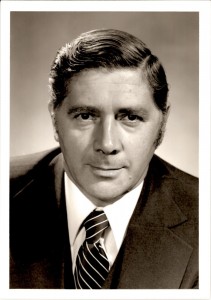 AHL team to become l'Avenir de Laval?
By Robert Frank
www.thesuburban.com
Laval could see professional hockey played here starting as soon as the 2017 season, according to executive committee vice-chairman David de Cotis.
"I think that the stars are aligned for Laval for the start of 2017-2018 hockey season," he told The Suburban.
The Canadiens hockey team announced last week that it has purchased the Hamilton Bulldogs American Hockey League team and have signed a two-year lease for them to play in St. John's, Newfoundland and Labrador.
"We are hoping that the inauguration of the Place Bell arena here in late-summer 2017 will coincide with an announcement that the team will be moving here," de Cotis said in an interview.
"Things could always change," he acknowledged, "but at the moment, things look good for Laval."
Such a move would be consistent with the current trend for National Hockey League teams to locate their affiliates close by.
The Future is in Laval
De Cotis added that Canadiens owner Geoffrey Molson has said that he is open to input from Laval as to what a hockey team here would be named.
"It would be interesting to name the team
l'Avenir de Laval,"
he suggested, "should it come to Laval."
De Cotis supports the forward-looking l'Avenir de Laval name both as a nod to the slogan coined four decades ago by Laval's former mayor Dr. Lucien Paiement and as acknowledgement that Paiement's prophecy that "the future is in Laval" continues to ring true.