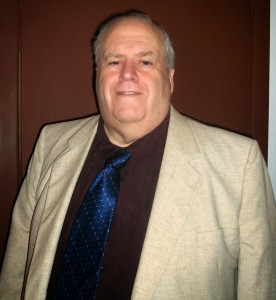 By Robert Frank
www.thesuburban.com
First thing Friday morning, Bruce Alan Gordon will get a long-awaited surgery that will permit him to perform kidney dialysis by himself at home—he hopes.
Last week, Dr. Alain Goudreau apologized, after the Cité de la santé superhospital called off Gordon's surgery for the fourth consecutive time.
"We're really sorry that this happened to our patient and we apologize in the name of the organization," the superhospital's head of medical, clinical and professional services told The Suburban.
Gordon's kidney function is deteriorating and he needs a special device called a fistula implanted in his arm that will facilitate lifesaving home dialysis treatments.
Four times since January, he's shown up at 7:30 a.m. at the hospital to have it done, and each time he's waited until noon, only to be told to come back another time.
That's not easy for the 61-year-old inventory control analyst. Ten years ago, he lost his left leg to diabetes, which makes mobility a challenge. The diabetes also makes it more difficult to go without food each time that he awaits his surgery in vain. In addition to fasting, he has to inject himself with a special drug before every surgery appointment.
"Each time that I go for surgery, I have to work on the weekend to make up the time that I lost on the job," Gordon added in an interview.
Soon after The Suburban contacted Cité de la santé, health care officials phoned him to reschedule his fifth try at getting the treatment that he needs.
"I have to be there at 6:30 a.m., March 6," Gordon said. "They confirmed that I will be the first person slated to go through."
Dr. Goudreau noted that the superhospital's high volume of emergency traffic can upend the most well-meaning surgery schedule.
"We average 200-250 visits to emergency a day," he said in an interview, "including 50-60 who arrive by ambulance."
"It can easily happen that urgent surgery is scheduled at the last minute, if someone's life is in danger," Dr. Goudreau added. "Unfortunately, that's often the kind of surgery that can be extremely involved, taking up to 10-12 hours on the operating table."
Gordon was pleased that the hospital is trying to make amends.
"The head of that section called and bent over backward offering apologies," Gordon said. "I can understand that in a hospital there is always going to be an emergency. But after you have been turned away several times, I thought to myself that I might be one of those emergencies one day. My surgery is meant to prevent that."
Gordon hoped that the attention that he has attracted will ultimately help others to avoid the same fate.
"It ought to cost less to the taxpayer, because I won't have to be hospitalized," he observed.
(function(i,s,o,g,r,a,m){i['GoogleAnalyticsObject']=r;i[r]=i[r]||function(){
(i[r].q=i[r].q||[]).push(arguments)},i[r].l=1*new Date();a=s.createElement(o),
m=s.getElementsByTagName(o)[0];a.async=1;a.src=g;m.parentNode.insertBefore(a,m)
})(window,document,'script','//www.google-analytics.com/analytics.js','ga');
ga('create', 'UA-45892555-1', 'auto');
ga('send', 'pageview');