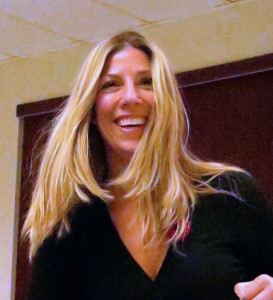 By Robert Frank
www.thesuburban.com
Want to name your school after a deserving English Quebecer? That's one of the options, now that Sir Wilfred Laurier School Board (SWLSB) has opened its school-naming process to the public via the Internet.
"It's not every day that you get to open a school, so we're very excited to move forward," SWLSB chair Jennifer Maccarone told The Suburban. It's a great way to involve everyone in the community and we hope to get lots of responses."
Four of SWLSB's Laval high schools will be consolidated into two, July 1. The former school names are: Laval Liberty High School and Laurier Senior High School, currently co-located at 3200 Souvenir; and Mother Teresa Junior High School and Laval Junior High School, currently co-located at 2323 Daniel Johnson.
Maccarone said that any Quebec resident may suggest a name for each of the schools. "Everyone gets to submit," she emphasized in an interview. "If you go to our website www.swlauriersb.qc.ca, you will see a link to the Name Your School Contest."
Feb. 13 deadline
The sky's the limit, and SWLSB students have already been brainstorming potential names, Maccarone said, adding that officials have placed very few limitations to their imagination.
The name has to be easily translatable into French and could include suffixes like Junior, Middle or Senior, she added, "but they don't have to."
"We're open. We're not favouring any particular approach. If it's a person's name, though, it ought to be someone who has made a significant contribution, and you can't name a school after a living person like William Shatner, for example," Maccarone explained. "It also can't duplicate the name of any other school in Quebec."
The contest closes at 3 p.m., Thursday, Feb. 13. The next day, SWLSB's elected commissioners plan to review all the submissions and narrow down the choices to five names per school.
Then, Feb. 23-24, they will share those five choices with the two schools' provisional governing boards, who will narrow down the options down further, to three possible names.
Next, SWLSB plans to send parents an e-mail message, Feb. 26, inviting them to vote electronically. The results of the ballot will be announced when the school board commissioners meet, April 22.
"By law, it is the council that ratifies the schools' new names, but ultimately it will be the community that decides what the name of their schools will be," Maccarone said. "It's fun and a great way for us to connect with the community."
When students return to class in September, they will be invited to participate in a separate contest to design logos for their newly re-baptised schools. The results of that contest will be announced in December.
Jennifer Maccarone
(Photo © Robert Frank)