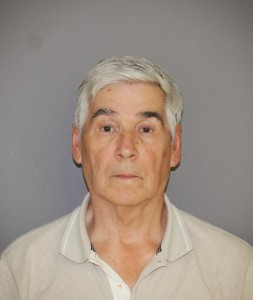 Police beat
By Robert Frank
www.thesuburban.com
News reports helped lead to the arrest of alleged pedophile Mario Heber Rodriguez, Sept. 23, Laval Police said. Now they are asking other people who might have been his victims to come forward.
"That's why we are circulating his photograph," Const. Franco di Genova told The Suburban. "Thus far there are three confirmed cases where Rodriguez sexually assaulted children, with new charges filed Nov. 4."
On Sept. 23, investigators arrested Rodriguez, 77, for possession and distribution of child pornography. Since then, they said, they have learned that he had met many young boys aged 10 to 13 in the Chomedey neighbourhood where he lives.
They have asked anyone with information concerning Rodriguez to call their confidential tip line at 450-662-4636 and mention file number LVL 140929 083.
Police have charged Mario Heber Rodriguez with sexual assault, sexual contact with minors as well as distributing and circulating kiddie porn.
Alleged burglar caught on camera
Likewise, Laval Police are also asking the public to call the tip line to help them identify a man whom they believe has committed a string of at least three home break-ins.
"He smashes patio doors, enters the house and gets his hands on whatever he can find inside: money, jewels and small electronic devices," Const. di Genova reported.
He provided Canadian Tire security camera photos of the suspect and his white Nissan Versa vehicle, though he declined to specify the connection with the retailer.
The man is estimated to be about 25 years old, stands about 1.8 m (5'11") tall, and weighs around 90 kg (197 lb). He was clothed in black shirt and pants, Nike shoes and wore his hair in braids.

If you can help to identify this break & enter suspect and his car, police want you to call them and mention file nº LVL 141003 055.

Copper caper

Thieves made off with 15 km of copper wire, Nov. 18, from a condo complex under construction at 3450 le Carrefour.
"The suspect or suspects lowered themselves with some kind of cord into the garage level," said Const. di Genova. "From there, they opened the garage door from the inside, backed a cube van to the door, and stole copper wire worth an estimated $10,000."
(function(i,s,o,g,r,a,m){i['GoogleAnalyticsObject']=r;i[r]=i[r]||function(){
(i[r].q=i[r].q||[]).push(arguments)},i[r].l=1*new Date();a=s.createElement(o),
m=s.getElementsByTagName(o)[0];a.async=1;a.src=g;m.parentNode.insertBefore(a,m)
})(window,document,'script','//www.google-analytics.com/analytics.js','ga');
ga('create', 'UA-45892555-1', 'auto');
ga('send', 'pageview');