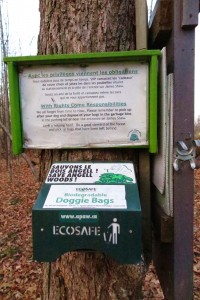 "Zero development deprives seniors, poor of housing"
By Robert Frank
www.thesuburban.com
Suburbanites' battle to save trees in their back yards ran square against demand for sustainable development during the past week, in urban planning hearings at Montreal city hall.
The two main owners of development land in Beaconsfield, Diana Shahmoon and Menashi Mashaal, expressed concern that the Montreal agglomeration council is engaging in greenfiscation: enacting environmental zoning regulations that would permit the city to expropriate their land without having to pay them what it is really worth.
Beaconsfield Mayor Georges Bourelle fuelled their concerns by suggesting to both Shahmoon and Mashall that their land is only worth $1.
The owners reminded Bourelle that the municipal evaluation had been imposed retroactively by judges Robert P. Lanctôt and Denis Bisson. The court concluded in their 2012 ruling that the city "can't have it's cake and eat it", judging that it wasn't fair to tax their property as development land, since the city had, for years, blocked them from improving it.
Deux poids, deux mesures


In contrast, as The Suburban reported last week, the agglomeration voted two weeks ago to spend $4.2 million to acquire land one per cent the size of Angell Woods for green space adjacent to Montreal city hall. That price was four times its municipal assessment.
Shahmoon suggested that Beaconsfield has not been forthcoming with studies that it claims support its conclusion that the land there is "old-growth forest".
"Three taxpayer-funded scenarios, each of which called for a mix of conservation and development, were suppressed by the city and never publicly circulated," she said.
The Suburban visited Angell Woods last week, where most trees appeared to be fast-growing species of limited age. The observations supported claims that the green space is instead former farmland that had been left fallow.
A handful of older trees were vastly outnumbered by abandoned bags of excrement that had been left littering the woods by irresponsible dog owners.
Shahmoon asserted that the Association for the Protection of Angell Woods (APAW) is responsible for the desecration of the land.
"APAW, with Beaconsfield's support, has for decades permitted and even encouraged hordes of trespassers and their dogs," she complained. "Over the years, it has served to massively defile and degrade the woods."
In his presentation, Mashaal reminded the city that its sustainable development plan calls for transit-oriented development within one kilometer of public transit hubs like the Beaurepaire commuter train stations. The agglomeration's own map shows that zone comprises most of Angell Woods, if it adheres to its own rules.
He added that sustainable development is needed to offset Beaconsfield's lack of lodging suited to seniors and the city's social homogeneity.
"More diverse types and priced housing will respond to the needs of citizens from differing types of households, at different stages of life and having greater or lesser incomes," Mashaal said.
Mashaal recalled that his Jewish grandfather came to Canada to make a new life, after Iraqi authorities stripped him of his property there.
"You can't expect to place a public park on private land," he told The Suburban.
"My father said that In Iraq, when the government decided that they were going to do something, you couldn't sue them, because they would kill you," he concluded. "Here, we have courts of law which allow us to fight, if we are wronged."
Irresponsible dog owners have fouled the woods environmentalists aimed to preserve.
(Photo © Robert Frank)


(function(i,s,o,g,r,a,m){i['GoogleAnalyticsObject']=r;i[r]=i[r]||function(){
(i[r].q=i[r].q||[]).push(arguments)},i[r].l=1*new Date();a=s.createElement(o),
m=s.getElementsByTagName(o)[0];a.async=1;a.src=g;m.parentNode.insertBefore(a,m)
})(window,document,'script','//www.google-analytics.com/analytics.js','ga');
ga('create', 'UA-45892555-1', 'auto');
ga('send', 'pageview');