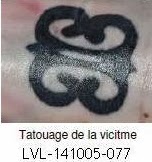 Police beat
By Robert Frank
www.thesuburban.com
Two men wearing safety vests forced their way into a Charles Smallwood Street home, pummeled its 54-year-old owner unconscious and tied him up, Nov. 12.
"At 4:30 p.m., his neighbour told 911 'Someone's at my front door covered in blood and asking for help," Laval Police Const. Franco di Genova told The Suburban. "He woke up, discovered his hands were tied and wobbled down the street. Urgences santé took him to Sacré Cœur hospital, where he remained overnight."
The man's face was swollen like a badly beaten boxer to the point that he could not open his eyes and his nose was probably broken, though his life is not at risk.
"There was blood all over the house," he continued. "The suspects visited the house from top to bottom. They were looking for something. We don't know what was stolen."
The victim is known to police, Const. di Genova added.
Drunk pedestrian hit-and-run
Laval Police arrested a 20-year-old Montreal man, after an alleged hit-and-run accident, Nov. 9.
"His vehicle struck an intoxicated pedestrian who was walking in the left lane on St. Martin at 2:45 a.m.," Sgt. Frédéric Jean said in an interview. "The victim suffered serious injuries, breaking his hip and one of his legs."
"The driver left the scene and fled,"hecontinued."He was located a couple of hours later at the Chez Nous Hotel in Chomedey, where officers arrested him. He is slated to appear in court to face charges of drunk driving and hit-and-run causing injury (criminal offences) and hit-and-run (a Highway Code offence).
Attempted murder
At least a half-dozen shots rang out at 2145 François Beaucourt in a residential Chomedey neigbourhood, around 9:45 p.m., Nov. 10.
"Miraculously, no one was hurt," Sgt. Jean told The Suburban.
"The victim, a 35-year-old man, had arrived there in his car," he said. "Just before he exited, another vehicle sped by, and shots were fired, striking his vehicle. The suspect vehicle then sped away."
Sgt. Jean added that the motive was unclear, since the victim was not known to police.
Purses purloined
Thieves got away with more than $40,000 worth of coats and purses, following a break-in at the Jordan Taylor shoe store at 3228 St. Martin West in Chomedey, Nov. 10.
"Officers who arrived at the scene after a burglar alarm sounded found that the front window had been smashed," reported Sgt. Jean. "They arrived rather quickly, so we assume that there was more than one perpetrator."
"Investigators will review security cameras footage there, so we hope to have a good description of the suspects," he added. "In the meantime, we're encouraging anyone who might have information that would help us to identify the perpetrators to call our confidential tip line at [450] 662-4636."
Help sought to id drowning victim
Laval Police want the public's help to identify remains of black woman found dead in Rivière des Prairies in the St. François district, Oct. 5.
Although, she had no identification on her, she sported a black, four centimetre long tattoo inside her left wrist.
"The woman was aged between 20 and 40-years-old, was about 1.64 m tall and weighed about 61 kg," said Sgt. Jean. "We've received some names but none of them have panned out, nor have DNA searches, and the Sûreté du Québec missing persons database come up with any names.
Laval Police are asking anyone who could help them to identify her to call [450] 662-4636 or 911 and mention file LVL 141005-077.
(function(i,s,o,g,r,a,m){i['GoogleAnalyticsObject']=r;i[r]=i[r]||function(){
(i[r].q=i[r].q||[]).push(arguments)},i[r].l=1*new Date();a=s.createElement(o),
m=s.getElementsByTagName(o)[0];a.async=1;a.src=g;m.parentNode.insertBefore(a,m)
})(window,document,'script','//www.google-analytics.com/analytics.js','ga');
ga('create', 'UA-45892555-1', 'auto');
ga('send', 'pageview');
Victim's tattoo