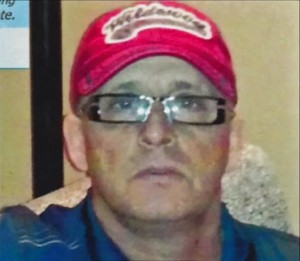 By Robert Frank
www.thesuburban.com
In January, The Suburban reported that Laval sport coach Sylvain Leblanc, 53, had been charged with sexually assaulting six boys aged 14-17. We urged others whom Leblanc might have assaulted to contact Laval Police, to help prevent a recurrence.
The Suburban has learned that eight more alleged victims have come forward. Some of the cases date from the 1980s and 1990s.
Leblanc was a parent who had volunteered to coach minor sports for the past three decades. Sgt.-Det. Claude Tessier said that for many years Leblanc claimed falsely that he was a Sûreté du Québec police officer.
"His acquaintances were shocked to learn of the accusations," said Sgt.-Det. Tessier.
Leblanc was released on bail, Jan. 10, after Laval Police charged him with sex crimes against the initial six boys, as well as drug trafficking and impersonating a policeman. He was expected to appear in court last week to face charges related to the additional eight alleged victims.
Sylvain Leblanc is a common name in Quebec. Police reminded the public that they should not confuse the alleged perpetrator with Laval's highly respected provincial trampoline coach, who is not connected in any way with the alleged crime—other than happening to share the same name as the accused.
Anyone who has information that could help this investigation can call the Laval Police confidential tip line [450] 662-4636 or send an electronic mail message to medias.spc@ville.laval.qc.ca and mention file number LVL 131216-056.
Publicity helped police investigate more sex abuse accusations against Sylvain Leblanc, whom they said had falsely claimed to be a Sûreté du Québec policeman.
(function(i,s,o,g,r,a,m){i['GoogleAnalyticsObject']=r;i[r]=i[r]||function(){
(i[r].q=i[r].q||[]).push(arguments)},i[r].l=1*new Date();a=s.createElement(o),
m=s.getElementsByTagName(o)[0];a.async=1;a.src=g;m.parentNode.insertBefore(a,m)
})(window,document,'script','//www.google-analytics.com/analytics.js','ga');
ga('create', 'UA-45892555-1', 'robertfrankmedia.blogspot.com');
ga('send', 'pageview');