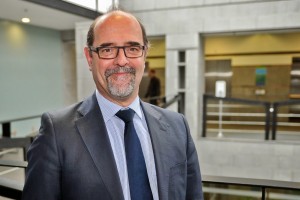 By Robert Frank
www.thesuburban.com
City council approved a restructuring of Laval's civil service, during its March 10 meeting.
The reorganization was masterminded by the city's new top municipal mandarin, Serge Lamontagne.
The new plan provides for a troika of departments whose senior officials will all report directly to Lamontagne.
The first, a sustainable development department, will bring together the city's urban planning, engineering and environment functions.
The second, a neighbourhood services department, will cover all services provided directly to residents.
A third, administration department, will handle purchasing and outsourcing, legal services, human resources, information systems and major projects.
As reported last week in The Suburban, the city has also created a municipal ethics bureau that will report on a day-to-day basis to Laval Police.
"They'll be located at Laval Police headquarters," city spokeswoman Nadine Lussier told The Suburban in an interview, "They will be under the operational control of the Laval Police department but will report to an oversight committee composed of the directors of variety of departments that are directly linked to that project."
"That oversight committee will consist of the police chief, the head of human resources, the head of finance, the general manager and head of the city's legal department," she said.
That oversight will important, because Laval's new eight-member ethics office will be empowered to conduct investigations into collusion, malfeasance and inappropriate use of public funds.
Laval's top civil servant, Serge Lamontagne, has implemented his vision for how the city ought to be run.

(function(i,s,o,g,r,a,m){i['GoogleAnalyticsObject']=r;i[r]=i[r]||function(){
(i[r].q=i[r].q||[]).push(arguments)},i[r].l=1*new Date();a=s.createElement(o),
m=s.getElementsByTagName(o)[0];a.async=1;a.src=g;m.parentNode.insertBefore(a,m)
})(window,document,'script','//www.google-analytics.com/analytics.js','ga');
ga('create', 'UA-45892555-1', 'robertfrankmedia.blogspot.com');
ga('send', 'pageview');